Deadline: 13-Feb-23
The Global Alliance for Improved Nutrition (GAIN) is issuing this Request for Proposal (RFP) to engage the services of a Service Provider to complete a scoping study on Food Culture in India.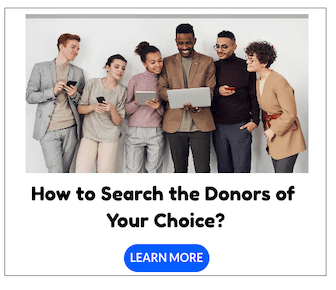 Scope of Work
The successful applicant shall present a scoping study that combines a desk review with key informant interviews. The desk review will focus on Indian food culture by regions, regional food traditions (e.g., meals and cuisines), evolving food traditions, changes in family structure and food patterns, religion and food, food and schools, food and climate policy, media landscape, key media outlets/channels, including media's portrayal of food issues. The desk review will inform the identification of experts (food industry (manufacturers, chefs, caterers), government, education, health and media) for interviews that focus on the key insights that emerged from the desk review.
Objectives
This scoping study will be used to orient the DGA towards the opportunities and challenges at the interface of food culture with food policy, entertainment, religion, education. Specific objectives to be answered by the work include:

Identify the core food culture facts, ideas, and moments, and descriptions of the regional food cultures, including each region's core/common cultural beliefs, cultural values.
How religion, family life/structures, and media landscape contribute to and shape food culture
Core narratives in the media that frame how food, climate change is perceived
Key policies guiding how the country will address nutritious diets and/or climate threats to food system

This scoping study will inform initial DGA entry points (i.e., key topics, key ideas) in country and help GAIN/DGA understand the local food culture.
Deliverables
Kick-off meeting & periodic check-in meetings with GAIN during the consultancy
Inception report that highlights the key topics for the desk review
Desk review and report focusing on insights
Identify and contact local experts, with input from DGA/GAIN
Develop interview questions
Conduct expert interviews (approx. 15 interviews)
Compile interview notes and insights
Draft report to answer 4 objectives above
Revise report, based on feedback from GAIN
Final report that includes key insights from desk review and interviews
Evaluation Criteria
Proposals will be reviewed by the Selection Team. The following indicate a list of the significant criteria against which proposals will be assessed. This list is not exhaustive or 100% inclusive and is provided to enhance the applicants' ability to respond with substance.
Applicants are required to submit the following information, conforming to the guidelines given in this section:
Understanding of the scope of work:

Proposal shall demonstrate a clear understanding of the project objective and deliverables.

Demonstrate a clear understanding of the technical requirements of this RFP:

Providing detailed technical documentation of the proposed strategy.
Evidence of experience delivering solutions using the proposed information technology platform.
The creative and methodological approaches required to implement each of the parts of the scope of work.

Comprehensiveness of work plan and reasonableness of proposed time frame:

Proposal shall include a feasible work plan to ensure successful completion of deliverables.
The work plan details how activities will be coordinated.

Detailed budget and cost-effectiveness of proposed approach:

Evidence of cost-effective approaches to undertaking the scope of work within the proposed budget.
Proposal shall identify possible challenges and include creative approaches to addressing them.

Management and personnel plan:

The team members working on this project shall have the relevant qualifications and overall experience required to successfully implement the project.

Roles and responsibilities of each team member shall be clearly defined. GAIN shall have one main contact person clearly identified in the proposal.
A duly completed offer of services.
For more information, visit GAIN.