Deadline: 3-Apr-23
In partnership with Charles Wallace India Trust, Emami Art, and Inlaks Shivdasani Foundation, Delfina Foundation welcomes applications from artists based in East or North East India for a 12-week residency in London.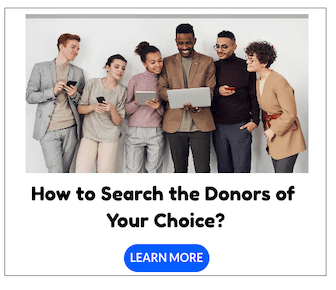 Each year, Delfina Foundation runs four three-month residency programmes: winter, spring, summer and autumn. These residency seasons are either 'open' (dedicated independent research) or 'thematic' (focusing on a specific issue or area). This particular residency will take place during Delfina Foundation's thematic autumn 2023 season, Performance as Process.
Performance as Process brings together a wide range of cultural practitioners to explore the role 'performance' – from daily routines to public protests to religious rituals – plays in society. The programme considers performance as a way of approaching and understanding the world, just as much as it is a medium of producing art or engaging with the public. Residents during this season are invited to research, create new work, meet, collaborate, share skills, and reflect on the performative aspect of their artistic practice.
About the Wider Residency Programme
Alongside gaining time and space to develop their work, Delfina Foundation's residents benefit from:
Guided visits to museums, galleries, non-profits, artistrun spaces and studios, as well as trips to institutions outside London.
Opportunities to meet and engage with artists, curators, academics and researchers through organised presentations, 'studio visits', events and meals.
Professional development activities including presentations and crits, portfolio reviews, and mentoring activities.
Benefits
The selected applicant will receive:

A twelve-week residency at Delfina Foundation, including:

A return economy-class flight
Airport transfers
Reimbursement of visa fee
A living allowance of £30 per day
A materials budget of £1000
Local travel pass
A single bedroom with a desk at Delfina Foundation
a house which hosts up to 8 residents with shared facilities, including: bathrooms, laundry rooms, a kitchen, library, and dining room
Opportunities to engage in the art scene in UK through structured activities and independent time
An opportunity to present work or the outcomes of the residency research publicly

Please note: Dedicated studio space is not offered as part of the residency facilities
Eligibility Criteria
Must be living and working in one of the following two regions of India:

The North Eastern Region of India: the states of Arunachal Pradesh, Assam, Manipur, Meghalaya, Mizoram, Nagaland, Sikkim and Tripura.
The East Region of India: the states of Bihar, Jharkhand, Odisha, West Bengal, and the union territory Andaman and Nicobar islands.

An Indian national and not restricted from travelling abroad.
Seeking an opportunity to develop their practice through research.
Able to explain how the experience of an international residency may benefit their career development and local networks.
Proficient in English.
Under the age of 40.
Must not have previously benefitted from overseas opportunities provided by Inlaks Shivdasani Foundation, or received a grant from Charles Wallace India Trust in the last 5 years.
The selected artist will need to provide a written report to Inlaks Shivdasani Foundation, Charles Wallace India Trust and Emami Art upon completion of the residency.
Additionally, the selected practitioner will need to obtain travel insurance to cover medical emergencies, theft and other accidents.
For more information, visit Delfina Foundation.