Deadline: 18 May 2020
The United States Agency for International Development (USAID) is seeking applications for a Cooperative Agreement from qualified U.S. and Non-U.S. organizations to fund a program entitled "India Development Partnership Activity".
USAID's India Development Partnership Activity aims to amplify and broaden the effectiveness of the joint partnership between the U.S. Government and Government of India's (GOI) engagement in and finance for development activities across the Indo-Pacific region and globally.
USAID will collaborate with the GOI's Development Partnership Administration (DPA) to bolster its impact as a development partner and stabilizing actor, fostering regional stability and supporting regional connectivity in line with the U.S. Government's (USG) IndoPacific vision and South Asia strategy.
Through this activity, USAID will support the DPA to provide technical assistance to countries (regionally and globally) in a variety of areas, including, but not limited to: energy; natural resource management; digital technology and connectivity; trade and competitiveness; democracy and governance; agriculture; health; gender equality; and disaster risk management. This activity will leverage both USAID's and India's comparative advantages and achievements to improve economic outcomes in the region and achieve shared goals for the development of the Indo-Pacific region.
Objectives
The activity has three interrelated and mutually reinforcing objectives:
Strengthening India's centers of excellence and training institutions to expand demand for services in the region and globally;
Establishing partnerships and alliances to support U.S.-India development activities in third countries; and
Enhancing India's role as a development leader.
Theory of Change
USAID's overall development hypothesis is that if India's development assistance is advanced through strong institutions that promote India's development expertise and experience, implementation of priority foreign assistance activities in third countries, support for a rigorous assessment of results and clear communication of those results, and alignment of foreign assistance with other diplomatic engagement tools, then India will foster regional stability and prosperity as envisioned in the Indo-Pacific vision through its use of foreign assistance.
Guiding Principles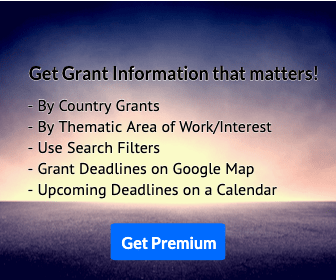 The following guiding principles will be considered:
Private Sector engagement: In line with USAID's Private Sector Engagement Policy, USAID/India is considering a co-creation design process that will enable flexibility, creativity, and collaborative models to address the development challenges outlined above and will look to leverage, where possible, private-sector resources and action—including for-profit, philanthropy and Corporate Social Responsibility sources.
Collaboration and coordination: In close collaboration with USAID, the activity will engage with India's Development Partnership Administration, and other GOI central and state institutions, and technical ministries as appropriate.
Gender and social inclusion: The applicant shall address relevant gaps, identified through detailed gender analysis, in status and anticipated levels of participation of women, men, disabled and LGBTQ persons or other socially excluded groups that could hinder overall project outcomes in all aspects of the activity, such as participation and leadership in meetings, and training.
Sustainability and self-reliance: Applicants must consider how the proposed investment will be used to catalyze sustained changes that strengthen the GOI's ability to deliver development assistance to countries in the region and globally, across a variety of development areas. Selfreliance refers to the ability of a country, working across its sectors (government, civil society, citizens, economy) to solve its own development challenges.
Monitoring and evaluation: The Activity must make best use of the latest principles in monitoring, evaluation, and learning (MEL) in order to set and achieve targets, fulfill objectives, and demonstrate outcomes of development efforts undertaken as part of this award.
Funding Information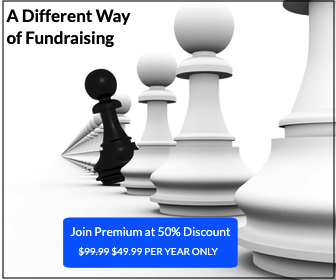 USAID intends to award one Cooperative Agreement over a five (5) year period pursuant to this notice of funding opportunity.
Subject to availability of funds and at the discretion of the Agency, USAID intends to provide up to US$18 Million in total USAID funding. Upon successful ongoing implementation of the program, incremental funding will be provided to the successful Applicant/s (Recipient) during the five (5) years period of performance, not to exceed the Total Estimated Amount (TEA) of US$ 18 Million. USAID reserves the right to change the funding amounts, cycle, and terms of the resulting Cooperative Agreement as a result of availability of funds and US Government requirements. The Recipient will be notified in writing should such changes occur.
Geographic Focus
The main focus of this activity is working with the GOI and its DPA, as well as potentially other GOI institutions to strengthen their support for development assistance in Indo-Pacific region and globally.
Benefiting geographic area: The benefiting geographic area is Indo-pacific region.
Eligibility Criteria
This funding opportunity is unrestricted and open to all eligible U.S and non-U.S. nongovernmental organizations (other than those from foreign policy restricted countries), including foundations, institutions of higher education, consortiums and public international organizations, etc. Individuals are not eligible to participate.
USAID welcomes organizations that have not previously received financial assistance from USAID to submit their applications.
For more information, visit https://www.grants.gov/web/grants/view-opportunity.html?oppId=326381