Deadline: 30-Jul-2020
The Columbia Basin Trust is accepting applications for the 2020 Environment Small Grants to fund projects that will take place within the Columbia Basin Trust region, requesting up to $5,000 that will strengthen the environmental well-being and address one of the following four categories: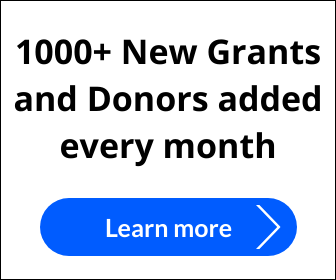 Ecosystem:

Enhance or conserve ecosystems and/or species of conservation concern.
Reduce the threat of significant invasive species to terrestrial and aquatic ecosystems.

Climate:

Make long-term contributions to reducing greenhouse gas emissions at community-wide or regional scales.

Water:

Support the protection, enhancement or restoration of water resources that are important for species and/or ecosystems of conservation concern.
Carry out water quality and/or quantity research that is scientifically sound and can contribute knowledge to the management of water resources for the benefit of ecosystems, communities and watershed stakeholders.

Environmental Education:

Provide education to Basin residents of any age that helps develop an understanding and appreciation of the natural world and motivates ecologically informed decisions and actions.
Eligibility Criteria
Eligible applicants include registered non-profits, public organizations, municipalities, regional districts and First Nations communities. Businesses may be considered depending on the project and its broad community impact. The project must not mainly benefit the interest of the business.
Regardless of which type of eligible organization you are applying on behalf of, your project should demonstrate that it will benefit the Basin and that the primary beneficiary is not the applicant or solely the members of a membership based organization.
Project Selection Criteria
When reviewing project applications, the Trust may consider whether: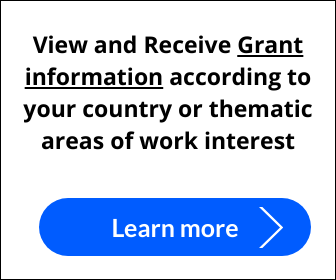 appropriate community supports are confirmed in the form of financial contributions and partnerships;
the project is substantially ready to be implemented if Trust funds are approved;
there are similar projects proposed or recently completed in the samecommunity that overlap with, contradict or duplicate the project being applied for;
the applicant has demonstrated capacity to deliver the project and maintain the community assets that will be the result of this project;
the necessary approvals, permits, permissions and/or insurance are in process orin place to deliver the project;
a project that includes a direct religious activity has a focus on benefiting the broader community; and
the Trust is achieving appropriate equity in the distribution of its funds and selected projects.
For more information, visit https://ourtrust.org/grants-and-programs-directory/environment-grants/