Deadline: 29 May 2020
In light of current events and in keeping with its mission to prevent and ultimately end child sexual abuse, Just Beginnings Collaborative (JBC) is launching the We See You Fund.
Child Sexual Abuse
The sexual harming of children is simultaneously a widespread and invisible issue. What information is available paints a complicated picture: despite 70% of all reported sexual assaults in the United States involving someone under the age of 17, there is an alarming lack of discussion, intervention, or prevention work occurring around this issue. Add to this the potentially vast number of cases that go unreported. Nearly 60% of children abused are harmed by a family member or someone trusted and close to the family. Given that the prevailing "answers" to abuse are extraction and punishment, it is easy to see how children, families, and communities would be reluctant to report. And among the greatest risk factors for experiencing sexual harm are being Black, Indigenous, queer, trans, and/or someone with a disability—all communities traditionally blocked from opportunity and access.
Ironically, many institutional responses to the magnitude of child sexual abuse can pose obstacles to interrupting, preventing, and ending it. The narrative they perpetuate is one of inevitability ("Child sexual abuse will always happen; we can only react to it") and binary ("There are only two players: perpetrator and victim"). And while child sexual harm is devastating, it is not preordained, nor is it unalterable. Intervening more effectively begins with cultivating a new habit of mind; one that sees the permeable, intersecting boundaries of the most vulnerable children as multiple in-roads for healing and transformation.
Project Values
Among the essential values JBC uplift are:
Sidestepping binaries of good/evil, survivor/perpetrator, institutions/organizers
Embracing trauma-informed principles, resiliency, and accountability
Exploring gender socialization, the structural and historical conditions of child sexual violence, shame and worth, and impact on survivors
Breaking silence and cycles of offense
Ensuring that people responsible for harm, no matter how severe, are given the chance to hear the often wide-ranging and complex impact of their actions.
Challenging oppression of all kinds
Focusing on children as the nexus for ending cycles of violence
Restorative or transformative practices
Funding Information
The kinds of projects JBC supports during this crucial time may take many forms. They are seeking proposals from a broad range of prevention, intervention, treatment, healing, arts, applied research, advocacy and community organizing programs. They are accepting proposals seeking up to $5,000 in funding. Possible examples include:
Grants for mutual aid efforts related to child sexual abuse (tools for families, community resources)
Assistance for efforts to provide health and safety resources for children and families
Grants to amplify campaigns raising visibility of the issue and those most multiply impacted by child sexual abuse and the public health crisis
Grants for digital organizing, or other adaptations to existing initiatives
JBC remains open to your creativity and your communities, and welcome the innovative and unexpected.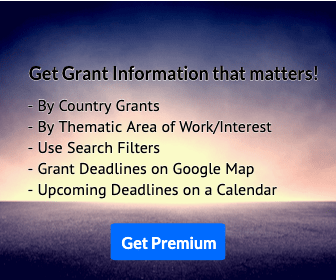 Eligibility Criteria
In Just Beginnings Collaborative's work, they have always sought survivor-leaders and wise responders "on the margins." They and their communities are uniquely poised to generate swift and creative strategies beyond and astride institutions. They believe that they have the solutions and strive to assist them in implementing them. At a time that demands urgent intervention, JBC is reaffirming its deep commitment to survivor-centered, collective initiatives that promote healing from and ending child sexual abuse in those communities most affected by this public health crisis. Their required core qualities for proposals are: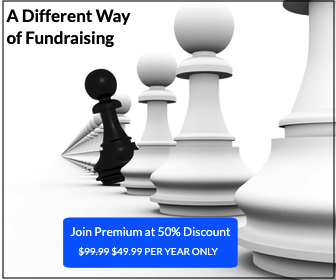 Initiatives created and led by survivors traditionally blocked from opportunity (QTBIPOC, BIPOC, those with disabilities)
Intersectional practices for approaching harm that confront bias anwed racism
Non-institutional responses that do not remove and punish those who cause harm
JBC is also interested in partnering with criss-crossing movements:
Movements to end the commercial sexual exploitation and trafficking of children
Work that is centering the experiences of children during this time
Ways of helping families keep children safe
At-home resources and novel methods of connecting
Helping incarcerated survivors of CSA
Ultimately, JBC's way of understanding means radical openness. They know that there is a world of unacknowledged connections between child sexual abuse and other issues. With this call they invite you to contemplate and explore these relationships in your application.
For more information, visit http://justbeginnings.org/funding-opportunities/