Deadline: Ongoing Opportunity
Are you a youth interested in professional growth and effecting change in your community? Apply for the 2023 PACE Fellowship to do just that.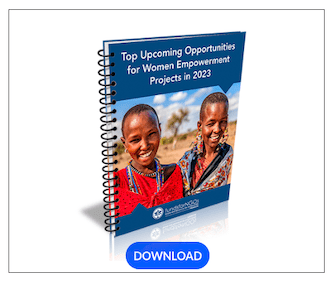 The PACE Fellowship offers an opportunity for professional growth for the youth at the same time, it enables
children
in underserved communities to access equitable and quality
education
.
PACEMaker International is a Kenyan NGO that aims at improving the quality of education in under-resourced public primary schools in
Kenya
by bridging the gap of shortage of teachers through volunteer teaching assistants. PACE operates in three regions that is, Kilifi, Nairobi and Kisumu. We run a service fellowship for recent high school graduates and Campus students on long holiday,  whom we train and later post to various
schools.
Vision
Quality education for all children in underserved communities and youth-led change in Africa.
 Mission
Enable quality education for children in underserved communities through trained volunteers, qualified teachers, engaged parents and inspires youth-led change in Africa.
The Challenge
Kenya requires over 100,000 more teachers to fully meet the educational needs of its 13 million enrolled students in primary and secondary schools.
As of 2021, primary schools in Kenya had a deficit of 46,000 teachers. While the recommended pupil to teacher ratio is 40:1, the current national average ratio is 56:1 in public primary schools. Schools in rural and slum areas are disproportionately affected by this shortage.
Core Values
Passion.
Integrity.
Volunteerism.
Collaboration
Eligibility Criteria
Available opportunities in Kilifi, Nairobi, Kisumu and Vihiga Counties.
To be eligible to volunteer as a PACE Fellow, you must be between ages 18 and 23. You must be able to commit to a minimum of three months out of the 9 months, for 15 hours spread across different days every week after which one graduates from the fellowship with a certificate and commendation letter.
For more information, visit https://pacemakerinternational.org/