Deadline: 22 June 2017
The European Union (EU) is currently accepting proposals from eligible organisations for a program entitled "Civil Society Organisations and Local Authorities 2016-2017" to strengthen the role of civil society in promoting equality and empowerment of young women and men in Zimbabwe.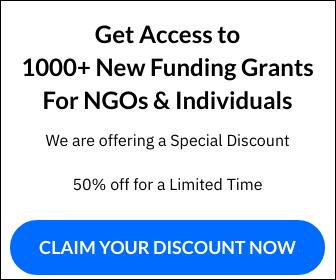 The objective of this call for proposals is to enhance Civil Society Organisations' participation in Zimbabwe's public policies and programmes to promote a more equitable, open and democratic society.
Objectives
Supporting participation in multi-actor partnerships with the private sector and public authorities. To this end, support will be provided to capacity building, research and knowledge dissemination, advocacy, networking and structuring of networks, and mentoring opportunities for CSOs, etc.
Supporting social-economic initiatives aimed at sustainable wealth and job creation, targeting young women and men with limited opportunities for economic empowerment, including affordable innovations.
Reinforcing sustainable service provision for productive activities and access to productive resources (e.g. business support, market access, opportunities for integration of the informal economy, micro credit) to young women and men with limited access to such means to enhance their livelihoods.
Contributing to the improvement of business environment and practices and economic services' quality highlighting governance and corporate social responsibility by stimulating informed demand and structuring feedback mechanisms, notably using Information and Communication Technologies.
Size of Grants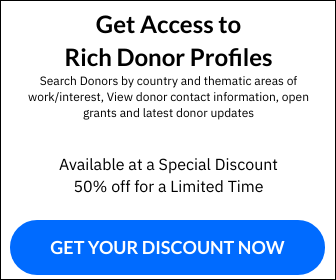 Any grant requested under this call for proposals must fall between EUR500,000 and EUR2,500,000.
Eligibility Criteria
In order to be eligible for a grant, the lead applicant must:

be a legal person
be non-profit-making
be a Civil Society Organisations or one of their associations
be established in Zimbabwe or in a Member State of the European Union or a contracting party to the Agreement on the European Economic Areas
be directly responsible for the preparation and management of the action with the co-applicant(s) and affiliated entity(ies), not acting as an intermediary
have demonstrated capacity and experience of at least two years in managing activities of a scale corresponding to at least half of the size and in the sector of the grant requested.
Political parties or entities affiliated to political parties are not eligible under this Call.

Potential applicants may not participate in calls for proposals or be awarded grants if they are in any of the situations
The lead applicant must declare that the lead applicant himself, the co-applicant(s) and affiliated entity(ies)are not in any of these situations.
The lead applicant may act individually or with co-applicant(s).
If the lead applicant is a European CSOs, it must act with a co-applicant as specified hereafter.
If awarded the grant contract, the lead applicant will become the beneficiary identified as the Coordinator. The Coordinator is the main interlocutor of the Contracting Authority. It represents and acts on behalf of any other co-beneficiary (if any) and coordinate the design and implementation of the action.
How to Apply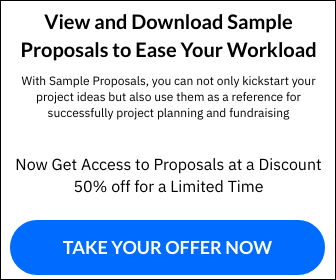 The application procedure consists of two phases:

Concept notes
Full applications

In the first instance, only concept notes must be submitted for evaluation. Thereafter, lead applicants who have been pre-selected will be invited to submit a full application.
Eligible Countries: Austria, Belgium, Bulgaria, Croatia, Republic of Cyprus, Czech Republic, Denmark, Estonia, Finland, France, Germany, Greece, Hungary, Ireland, Italy, Latvia, Lithuania, Luxembourg, Malta, Netherlands, Poland, Portugal, Romania, Slovakia, Slovenia, Spain, Sweden and the UK, Zimbabwe.
For more information, please visit Europeaid and download the guidelines.