Deadline: 12 August 2016
Proposals are invited for the Civil Society Fund, which shall be managed by the Malta Council for the Voluntary Sector on behalf of the Ministry for Social Dialogue, Consumer Affairs and Civil Liberties.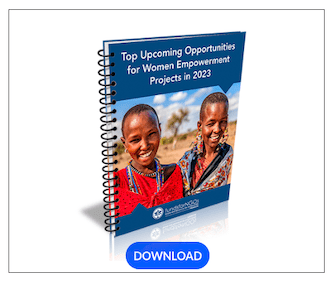 The Civil Society Organisations (CSOs) are considered to be the backbone of any democratic society. According to the European Commission, Civil Society Organisations (CSO's) encompasses non-governmental organisations (voluntary organisations), grassroots organisations, cooperatives, trade unions, professional associations, universities, media and independent foundations.
This call for proposals is intended to provide successful applicants with financial assistance for the purpose of facilitating their affiliation with and participation in European groupings, associations, federations, confederation networks, and training related to EU Policy/Programmes.
Objectives
To assist CSOs to keep abreast with the developments occurring at an EU level;
To enable CSOs to better educate their members on EU matters related to their respective fields of competence; and
To enable CSOs to participate effectively in the decision-making process at a European level.
Eligible Actions
Action 1: The affiliation of CSOs to European umbrella organisations, grouping, federations, confederations or networks.
Action 2: Attendance at conferences, seminars and meetings abroad in relation to affiliations in European umbrella organisations, groupings, federations, confederations or networks and participation in Training Abroad related to EU Policy or Programmes.
Eligibility Period
This call shall cover activities carried out during the 1st of July 2015 up till the 30th of June 2016.
Only activities that have already taken place during this time period are eligible.
Eligibility Criteria
Voluntary, self-governing organisations not subject to direction by public authorities, independent of political control, enrolled and compliant with the Commissioner for Voluntary Organisations in terms of the Voluntary Organisations Act.
Social Partners or any other Civil Society Organisation having official recognition under some specific law or regulation or administrative act
CSOs that are established for the specific purpose of meeting needs in the general interest or in the interest of their mission statement and not having an industrial or commercial character.
Documents to proof the status of the organisation should be attached to the application form.
How to Apply
Interested applicants can download the application form via given website.
For more information, please visit Civil Society Fund.