Deadline: 1 May 2020
Nigeria COVID-19 Innovation Challenge is an initiative of the National Information Technology Development Agency (NITDA) aimed at identifying and showcasing innovative technology that will contain the pandemic, cushion the effects of the pandemic, create awareness on measures to prevent the spread, engage stakeholders in discussion as well as point Nigerians to educative tools to engage with during the lockdown period.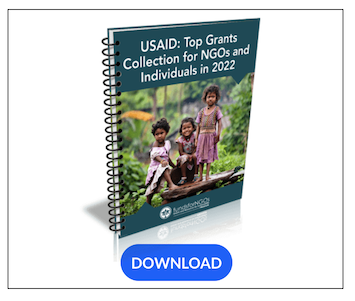 Nigeria COVID-19 Innovation Challenge is an online innovation challenge set up to meet the challenges the society is facing as a result of the COVID-19 pandemic. Given the isolation currently being experienced within communities right now, they are calling on developers, entrepreneurs and other creatives to ideate, experiment and build software solutions to help address this crisis.
Objectives
Broad Objective
To mitigate the health and social impacts of COVID-19 in Nigeria using innovative technologies.
The challenge will deliver on the following:
Showcase relevant innovative technologies developed by Nigerians towards COVID-19 and similar future pandemics.
Facilitate and enhance processes along the prevention-detection-treatment value chain of COVID-19.
Cushion the financial and social impact of COVID-19 during and after the pandemic in Nigeria and possibly beyond.
Components
The initiative consists of the following components:
Nigeria COVID-19 Innovation Challenge

This will be implemented in partnership with the government and private sector. Participants are allowed to express creativity within their business case and are encouraged to develop unique solutions with an emphasis on using the latest technology.
Innovation Challenge Theme

Health
Vulnerable people
Community
Businesses
Others

Educative tool

An Educational platform to provide learning materials/links for freelance out-of-school primary, secondary and tertiary students. This should be well organised into categories that will be easy to navigate.

Innovative Technology

A platform to

Publicise verified high impact tech deployment, with its measured impact.
Make available opportunities to startup and entrepreneurs.
Serve as a database of all the indigenous technologies that came to the fore during the pandemic.
Give access to the latest global development in technology for COVID-19.

Startup Interactive Forum

A dedicated channel for

Eliciting feedback from the community the ongoing impact of COVID-19 on tech-enabled businesses.
Advice and analysis on entrepreneurship related emerging trends in the pandemic and beyond.
Award
Capital injection towards developing prototype
Mentorship
Incubation or co-working space at appropriate hub
Eligibility Criteria
Nigeria COVID-19 Innovation Challenge is open to Nigerians both at home and in the diaspora.
Requirements
Submission of form before the deadline
2 minutes video of products/services
Each participating team is responsible for whatever hardware and/or software they believe they need to participate (e.g. programming application, laptops, phones, etc), including any necessary chargers.
Individuals may register. They will be placed with a team that compliments their skills and background. Teams with female members are preferred.
Each team will be attached to a mentor to enable them to conclude the 48-hour hack. Three champion teams will be identified at the end.
It is expected that teams will build working applications, proofs of concept, or prototypes, as well as presentation materials to explain, pitch, and present the application.
Teams can consist of two to three members, and at least one member must be female.
All teams should have any two of the following: graphics designer, software developer, and a business developer.
All teams should have a team name.
The Innovation Challenge organisers have the right at their sole discretion to determine whether an entrant is eligible for the contest.
Judging Criteria
Marketability: Is the eHealth product / service going to sell in the market?
Originality: Is this solution new and innovative? Has it been done before?
Sustainability: Will this solution be able to reach the point of completion and will it be manageable?
Accessibility: How inclusive is this solution? Does it impact the most vulnerable?
Technicality Bonus: For the technical team to use to ensure the core use of the right concept.
For more information, visit https://nigeriacovid19.futurehack.ng/