Deadline: 30 May 2020
The U.S. Embassy Burkina Affairs Section (PAS) of the U.S. Department of State is pleased to announce that funding is available through its Public Diplomacy Small Grants Program.
PAS Ouagadougou invites proposals for programs that promote democracy and good governance, advance peace and security, and promote equitable economic and social growth. All programs must include an American cultural element, or connection with American expert/s, organization/s, or institution/s in a specific field that will promote increased understanding of U.S. policy and perspectives, highlight shared values, and promote bilateral cooperation.
Examples of PAS Small Grants Program include, but are not limited to:
U.S. experts conducting speaking tours/public talks, roundtable discussions, workshops, etc.;
Academic and professional lectures and seminars;
Cultural and arts programs/workshops/performances and exhibitions;
Development of initiatives aimed at maintaining contacts with alumni of their exchange programs;
Priority Areas
PAS Burkina will utilize a variety of tools to advance the U.S. Mission goals that includes:
Programs that seek to promote a better understanding of diversity, inclusion, religious freedom, gender rights, persons with disabilities, underrepresented or otherwise disadvantaged communities, and other aspects of human rights.
Creative programs that advance one or more of the priority areas to include but not limited to, democracy, counterterrorism, health security, regional and global security, trade relations, youth outreach, energy and environment, and travel, space science and technology, and tourism.
Programs related to Innovation, Entrepreneurship, and Economic Empowerment: should develop innovative ideas involving STEAM, space, social entrepreneurship, adaptive technologies, rural economic development, economic diversification, women's empowerment, corporate social responsibility, access to finance, and support for entrepreneurs.
Programs that address issues of regional security, counter terrorism, nonproliferation, cyber security, and countering violent extremism.
Media Strengthening: Increase transparency, media professionalism, access to diverse sources of news. Projects may develop Burkinabe media, fact-checking and research for journalists or media consumers, capitalize on social media use for greater transparency, and/or expand such programs beyond the capital and secondary cities.
Program Activities
Activities that are not typically funded include, but are not limited to:
Programs relating to political activity;
profit-generating projects
Charitable or development activities;
Construction programs;
Programs that support specific religious activities;
Fund-raising campaigns;
Lobbying for specific legislation or programs
Scientific research or surveys;
Programs intended primarily for the growth or institutional development of the organization;
Scholarships to support educational opportunities or study for individuals.
Funding Information
Minimum ("Floor") Award Amount: $1,000
Maximum ("Ceiling") Award Amount: $25,000
Project and Budget Periods: Grant projects generally should be completed in one year or less unless otherwise specify.
Participants and Audiences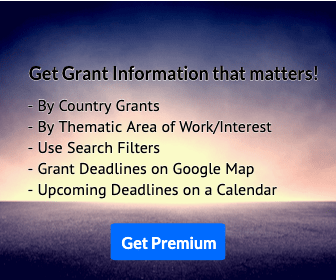 PAS Burkina's target audiences include national and regional media; NGOs and think tanks; underserved communities; government officials (state, district, and municipal officials; policy makers, civil servants); cultural and educational leaders; next generation leaders (e.g., innovators, digital influencers, campus leaders); youth from underserved communities; Universities, and other minority communities.
Eligibility Criteria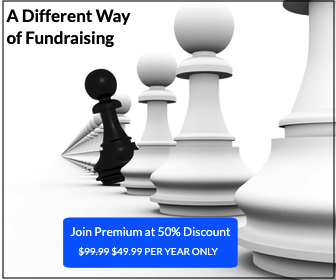 Eligibility is open to all non-profit, non-governmental organizations. Individuals are not eligible for an award under this Notice of Funding Opportunity (NOFO). Organizations may sub-contract with other entities, but only one, non-profit, non-governmental entity can be the prime recipient of the award. When sub-contracting with other entities, the roles and responsibilities of each entity must be clearly defined in the proposal.
Please ensure:
The proposal clearly addresses the goals and objectives of this funding opportunity
All documents are in English
All budgets are in U.S. dollars
All pages are numbered
For more information, visit https://bf.usembassy.gov/education-culture/local-grants-program/