Deadline: 10 January 2017
The New America Fellows Program is open for applications and invites Journalists for a Reporting Project on Unpaid Work Issues around the world.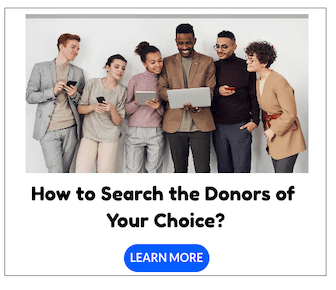 The program seeks to support experienced international journalists with a fellowship to tell the stories of the often invisible and devalued labor that quietly powers the global economy: unpaid care work.
Unpaid care work includes all of the activities involved in caring for others: cooking, laundry, cleaning, nursing, taking care of children and the elderly, looking after the sick, and, in some communities, gathering water and firewood. Many forms of unpaid work are not part of global economic productivity measures, like GDP, even though this work is as important to economic activity as is work in the formal, market economy.
Often, unpaid work disproportionately falls to women. This inequality is a key contributor to women's time poverty — when women spend more time on these tasks, they have less time to do paid work, go to school, run for office, or take on other community leadership positions.
Thematic Areas
New, experimental or pilot projects underway aimed at recognizing, reducing or redistributing unpaid work, including ways of engaging men;
Reported ineffectiveness of certain development interventions for business or entrepreneurship training, which neglect to take into account the time women spend on unpaid work activities;
Negative outcomes on child health when breastfeeding is not seen as having economic value;
Gender inequalities for students, given that girls who help their mothers with chores have less time for school work than their brothers;
Insufficient study and analysis of time-use data, which does not even exist in all countries, resulting in a negative impact on policy that might improve the lives of women, families and communities.
Benefits
Selected journalists will receive stipends of up to $1,500 contingent on the length of the piece and the travel necessary for reporting.
Eligibility Criteria
Excellent written and spoken English
Must be a journalist with at least three years of experience working in news media, either as a reporter, editor, freelancer, photographer or broadcaster
Preference will be given to reporters who have a history of publishing with top economics- and business-related publications, such as The Economist, the Financial Times, the Wall Street Journal, Bloomberg.com and the New York Times
Ability to show a portfolio of fresh, in-depth takes on timely, public policy-related issues for national and international audiences
A proven track record of working well with editors and publishing in prominent media outlets.
Connections to research organizations in the country/setting you will be writing about, and ability to amplify relevant local data and research in your reporting is a plus
How to Apply
Journalists are encouraged to submit pitches for short pieces, between 500-1000 words, and to include how they will use research and data from local think tanks and organizations to inform and guide their reporting.
Applications must be submitted online via given website.
For more information, please visit this link.