Deadline: 1 July 2017
Friends of Liberia (FOL) is currently inviting applications for Small Grants up to $3000 supporting programs in Education, Psycho-Social Support System Rehabilitation and Entrepreneurship.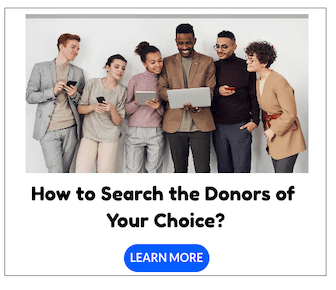 Programs
An organization may also apply for a project that is related to a program listed below:
Education
General education by schools
Health education

Water, Sanitation, and Hygiene (WASH) programs for schools including structural facilities for sanitation purposes
Training of teachers in implementing health education curriculum
Educating communities about basic health and hygiene practices. Communities with school health education programs will be favored.
Projects focusing on educational and support for medical staff (doctors, midwives, nurses, etc.).
Programs educating maternity patients about hygiene and health
Psycho-Social Support System Rehabilitation
Orphans (children and youth)

Programs that provide nurturing environments with education, shelter, food, etc. for orphans with plans for sustainability and self- independence for children and youth.
Programs should go beyond immediate or short-term counseling. Support should be long-term and enable orphans to become independent and productive members of society.

Ebola-Related

Programs supporting individuals that are stigmatized as a result of contracting the Ebola virus. Goals of programs should be to help people rebuild their lives, but nature of support or intervention will be evaluated on case- by-case basis for the applications.
Communities may include geographic locations and sites that were devastatingly impacted by the outbreak, as well as sectors, such as medical staff and healthcare practitioners.
Entrepreneurship (Micro-financing)
Individuals

Programs supporting micro-financing projects for individuals affected by Ebola (survivors, orphans, families of victims, market/sellers impacted by limited access to goods, etc.). Programs may have a two-pronged approach with both economic/micro-financing and psycho-social support benefits.

Organizations

Established, sustainable micro-financing groups that need additional seed money to extend opportunities to more people.
Eligibility Criteria
Only nonprofit organizations working independently of the government of Liberia are eligible to apply.
The organization must be officially registered by the Liberian government as a not-for-profit organization, or be partnered with such.
Preference will be given to organizations based in Liberia.
An organization may submit no more than one grant application per year.
FOL will not award a grant that is the exclusive source of support for the program or project proposed.
FOL generally will not accept a grant application based upon a program or project for which a previous grant was awarded. (FOL, at its initiative, may encourage a grantee to apply for a continuation grant.)
Criteria for Award
Some of the following factors will be taken into consideration in the application review process:
The organization

Has diverse Liberian membership
Respects talents and skills of Liberians
Leverages funds with other funding sources/partners

The project

Responds to the needs of Liberians
Builds community awareness in all parts of Liberia
Builds capacity for self-reliance
Is sustainable
Directly addresses one or more of the programs listed under the three broad categories.
Does not substitute for inherently governmental functions
Fills a niche in post-Ebola recovery needs
Has clear evaluation procedures
How to Apply
Applications must be sent electronically at the address given on the website.
Eligible Country: Liberia
For more information, please visit Friends of Liberia's Small Grants Program.