Deadline: 28-Feb-23
The Federal Network for Civic Engagement (BBE) is looking for innovative ideas on how organizations in culture, sport or in the social sector can develop their own approaches to the topic of climate protection, become active in their own environment and thus enrich the political and social discourse.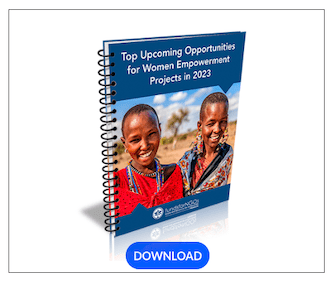 With the ideas competition of the framework program Committed To Climate Protection, they want to make good examples visible, learn from them and communicate the ideas in such a way that they can break new ground professionally and politically.
The core idea is cooperation between various civil society organizations: they would like to encourage and support those who do not work on climate protection as a core issue to identify thematic references of their work on the subject of climate protection and to fill them with life. At the same time, organizations related to the topic that already have experience with the topic of climate protection should be motivated to network with organizations that are not related to the topic. They want to make the various facets of civil society commitment to climate protection more visible, network committed organizations and give them a voice. Because climate protection concerns everyone.
A total of ten innovative projects will be funded in two rounds of calls, which will help to advance the topic of climate protection in various fields of engagement – and which can inspire other organizations or sponsors to get started. Which means and formats you choose is up to your creativity. They are excited and look forward to your applications!
Award Information
Five climate protection projects, each lasting 1.5 years, are funded in each round of tenders. Funding of up to EUR 50,000 is awarded per project.
The project partners also receive support in the form of advice, knowledge transfer with other partners and the exchange of expertise and ideas. Support is provided by the BBE team, representatives of the Mercator Foundation, an advisory board and with the involvement of other players from the BBE network.
Funding period of the first project cohort: March 1, 2022 to August 31, 2023.
What is Funded?
Funded projects should:

Make climate protection an issue in non-topic civil society organizations,
Initiate cooperation between relevant and non-topic organizations,
Set impulses for political and social debates and
Serve as an example for other civil society organizations and encourage imitation.
The projects must have a fixed start and end (project duration 1 to 1.5 years) and be linked to goals that can be achieved and implemented within this period.
In addition, active participation in the networking and communication activities of the framework program is required.
Eligibility Criteria
The ideas competition is aimed at non-profit organizations and civil society initiatives with a registered legal form that want to advance the issue of climate protection in civil society in cooperation with one or more partners. They are looking for organizations that are breaking new ground, want to expand their network and win and inspire others with their good example and commitment to climate protection.
The application can be submitted jointly by several organizations. If an organization applies individually, a collaborative approach should be demonstrated in the application.
Membership in the Federal Network for Civic Engagement (BBE) is not required to take part in the ideas competition.
For more information, visit https://engagiert-fuer-klimaschutz.de/ideenwettbewerb/