Deadline: Ongoing Opportunity
Antler India Fellowship is now open for applications. Take your startup to the next level with an equity-free $10,000 grant, one-on-one mentorship by India's best founders and your first institutional capital of $125,000.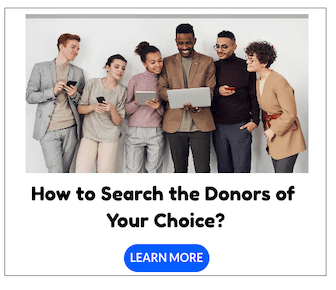 Antler India Fellowship helps the country's brightest students turn their dorm-room startups into serious companies.
Antler India Fellowship helps India's brightest students build audacious companies of tomorrow. Besides providing the initial grant, they work with you in a highly personalized manner to help with various aspects of company building. This culminates into an opportunity for you to pitch and raise an institutional round with them.
Benefits
Equity-free $10,000

The Fellowship is highly selective with 3 in 1000 students making the cut. On selection, you receive an equity-free grant of $10,000. This will act as your ignition fuel to rapidly refine your MVP or build out your prototype into a product.

Dedicated, personal advisory board

Over 3 months, you are paired with a successful founder in your category and receive one-on-one mentorship. This means if you are building in blockchain, you are paired with a successful Web3 founder and so on. This is so that you get pointed takeaways and avoid generic one-size-fits-all advice. Furthermore, one dedicated Antler leader is assigned to take up your questions and help you navigate the initial months. Together, the founder-mentor and Antler leader will act as your personal advisory board that you can tap into. In this phase, you understand the building blocks of a successful startup and build the product with lightning speed. In this phase you will also meet your Antler India Fellows, with whom you will go on a 4-day trek to learn, unlearn and make connections for life.

Your first institutional capital

In 4 to 6 months, you will have the opportunity to pitch to the Investment Committee and raise pre-seed capital of $125,000 for 7% equity.

Scaling and subsequent fundraising

Upon funding, you will join Antler's portfolio and receive continued support and access to subsequent capital pathways. Antler in India will also host a Demo Day where you will showcase your startup to top investors in the country and raise additional capital. At this stage, Antler will invest another $125,000 into your startup.
Eligibility Criteria
For this Fellowship, you can apply from anywhere and build from anywhere in the world as long as you are an Indian citizen/tax resident of India. However, there will be a week when all Fellows are required to come down to Bangalore for an event. Antler will keep you posted.
Antler is sector agnostic and welcome a wide range of technology companies across Web3, AR/VR, Climate, SaaS, Fintech, Gaming, AI, Marketplaces and more.
For more information, visit Antler.