Deadline: 26-Jan-23
The Bevan Commission is accepting applications for Bevan Exemplars Programme to support health and care professionals to take their prudent and innovative ideas and translate them into practice to drive positive change across health and care systems in Wales.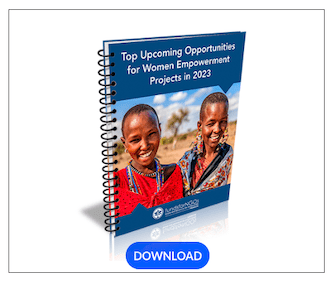 Priorities
This year's Bevan Exemplar Programme call 'Driving Change in Challenging Times' challenges applicants to develop prudent and innovative solutions to overcome issues facing the sustainable delivery of health and care services in Wales. Applications are encouraged around the following themes, aligned with Welsh Government and NHS Wales priorities:

Preventing Illness, Early Intervention and Supporting Care in the Community
New Models of Integrated Health and Social Care
Reducing Waste across Health and Care
Supporting the Recovery of Elective Care
Improving Care for Patients with Cancer
Reducing Inequalities and Transforming Mental Health Services.
What support does the Exemplar Programme offer participants?
The Bevan Exemplar Programme provides a comprehensive package of training and support for Exemplars to try out, test and evaluate their new ideas. This includes:

A tailored series of network events and skills development workshops
Time and space to develop and test new ways of working
Expert mentorship from senior leaders from across health and care
Access to expert advice from world renowned leaders, the Bevan Commissioners
Access to the Bevan Commission's Intensive Learning Week (ILW)
1-2-1 sessions and evaluation support from the Bevan Commission
Bespoke tools, techniques, and resources designed to support project development
Peer learning and Exemplar alumni networks to challenge, share and test ideas
A platform to share and communicate their work nationally and internationally.
Eligibility Criteria
Applications to the Bevan Exemplar programme are open to anyone who has an innovative project idea working in health and social care across NHS Wales, Local Authorities, and the Voluntary Sector. Wider partners from across other domains are also welcome, provided they are working in partnership with the identified stakeholders.
Requirements
Alongside aligning with the core programme themes identified previously, applicants are also expected to demonstrate how they fulfil the additional programme criteria, set out:

Alignment with the Prudent Healthcare Principles (which can be found here)
Demonstration of a clear, defined need for change aligned with the programme themes
Project proposals that are innovative (new to Wales) in nature
Project plans that are deliverable within the 12-month programme duration
Collaborative approaches involving partnership working at local/regional/national levels
Clear strategies for sharing of learning with other health boards/trusts/local authorities
Ideas that have the potential to be scaled up and adopted on a pan-Wales basis .
For more information, visit Bevan Exemplars Programme.