Deadline: 1 February 2017
The American Society of Tropical Medicine and Hygiene (ASTMH) in partnership with Bill and Melinda Gates Foundation, is currently seeking applications for Alan J. Magill Fellowship to  recognize outstanding work in tropical medicine research, clinical care or advocacy—all prominent roles in Alan Magill's life— conducted by a Society member who lives in and is a citizen of a low/low-middle income country.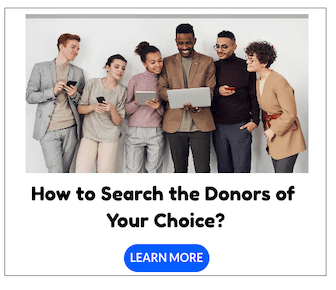 Benefits
The Magill Fellowship will provide funding of $50,000 for a period of up to two years to one recipient to support mentorship, career and/or leadership development projects for early- to mid-career ASTMH members in low/low-middle income countries focusing on leadership development in tropical medicine.
Eligibility Criteria
Open only to ASTMH members who are citizens and legal residents of a low/low-middle income country as determined by the World Bank and WHO/Hinari.
Early- to mid-career.
A Master's degree or higher is desired for applicants whose education has focused on advocacy and policy rather than scientific research or clinical care.
MD, MBBS, DDS, DVM or PhD-level degree.
Mentor required (member of ASTMH encouraged but not required). The mentor will help the applicant plan and carry out the proposed Fellowship activities. The mentor is not required to work at the same organization/institution as the applicant or to directly supervise the proposed Fellowship activity.
Applicant and mentor are responsible for planning the proposed Fellowship activity and securing agreement from participating/hosting institutions.
How to Apply
Applicants must submit concept papers online via given website.
Eligible Countries
Armenia, Indonesia, Samoa, Bangladesh, Kenya, São Tomé and Principe, Bhutan, Kiribati, Senegal, Bolivia, Kosovo, Solomon Islands, Cape Verde, Kyrgyz Republic, Sri Lanka, Cameroon, Lao PDR, Sudan, Congo, Rep., Lesotho, Swaziland, Côte d'Ivoire, Mauritania, Syrian, Djibouti, Micronesia, Tajikistan, Egypt, Moldova, Timor-Leste, El Salvador, Morocco, Ukraine, Georgia, Myanmar, Uzbekistan, Ghana, Nicaragua, Vanuatu, Guatemala, Nigeria, Vietnam, Guyana, Pakistan, West Bank and Gaza, Honduras, Papua New Guinea, Yemen, India, Philippines, Zambia, Zimbabwe
For more information, please visit Alan J. Magill Fellowship.