Deadline: 7 May 2020
The National Institutes of Health (NIH), an agency of Department of Health and Human Services (DHHS) is seeking applications for the program entitled "Reducing Health Disparities Among Minority and Underserved Children".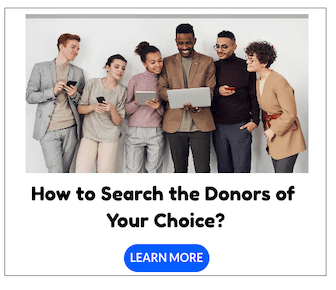 The initiative includes a focus on ethnic and racial minority children and populations of underserved children to include: children from low literacy, rural and low-income populations, geographically isolated children, hearing and visually impaired children, physically or mentally disabled children, children of migrant workers, children from immigrant and refugee families, and language minority children.
Objectives
Studies that incorporate multiple factors (two or more of the following factors): genetic/epigenetic, physiological, social, psychological, economic and demographic, environmental, technological and cultural and family factors believed to influence child health disparities.
Development of sensitive biological and or behavioral markers to predict risk, disease course and progression of disease.
Interventions designed to reduce risk factors and exposures that lead to development of one or more poor health outcomes.
Interventions that promote increased physical activity, fitness, healthier nutrition and food choices or other health enhancing child health behaviors (e.g., asthma control behaviors, cumulative effects of sedentary).
Studies that employ social media strategies promoting wellness, delayed onset of debilitating disease, and/or disease management.
Energy Balance interventions using a multilevel approach addressing overweight or obesity among minority and underserved children and adolescents.
Intervention studies targeting well-child care, preventive care, or developmental (early interventional or rehabilitative) care.
Intervention studies to prevent, delay, treat or manage risk for disease or progression of disease due to altered physiological, behavioral or physical status secondary to complications of pregnancy and or intrauterine exposures.
Development of language- and culturally-appropriate assessment tools for identification of developmental delays in children who are non-English speaking or have English as a second language
Studies on intervention services for children with hearing loss from minority and low income families, such as access to hearing healthcare services, including hearing aids and habilitation/rehabilitation programs.
Studies of the effectiveness of the different treatments (e.g., assistive listening devices, cochlear implants, habilitation and rehabilitation methods) for hearing loss in children from diverse cultural, language, medical, and developmental backgrounds.
Studies that evaluate how gender and LGBTQ, health literacy, urban/rural and immigrant status (including legal and visa status) affect children's health.
Studies of socialization, children's emerging ethnic identity and gender roles and their impact on health behaviors and health outcomes.
Intervention studies that target children's and parent's health beliefs, health literacy and the influence of peers and culture on health behaviors, health care utilization and health outcomes.
Culturally sensitive intervention studies targeting patient-provider respect, communication, interactions and trust in relationships, health care utilization, adherence with treatment plans, and health outcomes.
Funding Information
Direct costs are limited to $275,000 over a two-year period, with no more than $200,000 in direct costs allowed in any single year
The total project period may not exceed two years
Eligibility Criteria
State governments
Nonprofits having a 501(c)(3) status with the IRS, other than institutions of higher education
Special district governments
County governments
Small businesses
Public housing authorities/Indian housing authorities
Private institutions of higher education
For profit organizations other than small businesses
Nonprofits that do not have a 501(c)(3) status with the IRS, other than institutions of higher education
Native American tribal organizations (other than Federally recognized tribal governments)
Public and State controlled institutions of higher education
Independent school districts
Native American tribal governments (Federally recognized)
City or township governments
How to Apply
Interested applicants can access the application package via given website.
Eligible Countries: United States
For more information, please visit Reducing Health Disparities.