Deadline: 2 December 2016
The National Institutes of Health (NIH) is currently seeking applications from eligible entities for its programme titled- Collaborative Research in HIV/AIDS, Alcohol, and Related Comorbidities.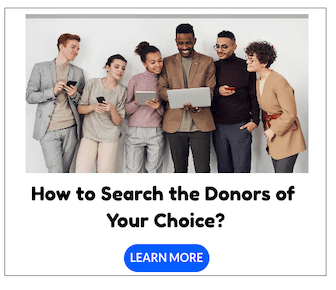 This programme encourages new research into the identification, analysis, and treatment of HIV/AIDS and associated comorbidities impacted by alcohol use (e.g., Hep C, TB, Depression, HAND, other associated substance use, including medication polypharmacy) by fostering collaborations between NIAAA-supported investigators and those currently unaffiliated with the NIAAA HIV/AIDS research activities.
The goal of this "Collaborative Research in HIV/AIDS, Alcohol, and Related Comorbidities" FOA is to foster interdisciplinary collaboration to advance the understanding and mitigate the harmful health effects of alcohol use among those infected with HIV, including the reduction of HIV transmission and amelioration of inflammatory and/or other systemic responses to alcohol use in the context of HIV viral control.
Priority Areas
Priority areas include but are not limited to:
Understanding HIV and Alcohol-related comorbidities in multiple HIV+ populations to facilitate the analysis of "Big Data" to inform concurrent and prospective studies through improved measurement and analysis methods related to clustering of comorbidities and health outcomes.
Assessing the HIV/AIDS Care Continuum (Treatment Cascade) as it relates to Alcohol and alcohol-related comorbidities among HIV positive individuals in different settings: Developing Testing and Implementing Strategies to Improve Prevention and Treatment Outcomes (e.g., e-health, structural interventions, etc.)
Assessing Alcohol's impact on HIV and Aging. This includes longitudinal research over the lifespan addressing the future of the HIV epidemic as it relates to increases and decreases in alcohol use by individuals and subpopulations at greatest risk for morbidity and mortality. Lifespan developmental framework could include exposure to HIV and alcohol in utero, adolescence, and adulthood and assessment of functional decline in health related to the gut, liver, lung, and brain pathophysiology
Award Information
NIAAA intends to fund an estimate of up to five awards, corresponding to a total of $ 4 million, for fiscal year 2017.
Eligibility Criteria
Nonprofits having a 501(c)(3) status with the IRS, other than institutions of higher education
Independent school districts
For profit organizations other than small businesses
Small businesses
State governments
Public housing authorities/Indian housing authorities
Nonprofits that do not have a 501(c)(3) status with the IRS, other than institutions of higher education
Private institutions of higher education
Native American tribal organizations (other than Federally recognized tribal governments)
County governments
Public and State controlled institutions of higher education
Special district governments
City or township governments
Others (see text field entitled "Additional Information on Eligibility" for clarification)
Native American tribal governments (Federally recognized)
Alaska Native and Native Hawaiian Serving Institutions
Asian American Native American Pacific Islander Serving Institutions (AANAPISISs)
Eligible Agencies of the Federal Government
Faith-based or Community-based Organizations
Hispanic-serving Institutions
Historically Black Colleges and Universities (HBCUs)
Indian/Native American Tribal Governments (Other than Federally Recognized)
Non-domestic (non-U.S.) Entities (Foreign Organizations)
Regional Organizations
Tribally Controlled Colleges and Universities (TCCUs)
U.S. Territory or Possession.
How to Apply
Applicants must submit applications online via given website.
For more information, please visit Grants.gov.