Deadline: 14-Jan-22
The NIB Trust Fund (NIBTF) has launched the 2022-2023 Call for Applications from Groups/Organizations for programs aimed at education, healing and reconciliation, training certification, and cultural and traditional knowledge building.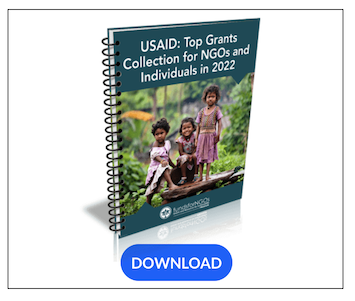 The goal of the NIB Trust Fund is to help First Nations, Métis people and communities address the impacts of the Indian residential school's system, and to provide resourcing to create meaningful opportunities that improve the quality of life for First Nations and Métis people.
Objectives 
The NIB Trust Fund's objectives are to:
To study in conjunction with First Nation representatives from the various parts of Canada the problems confronting First Nations in today's society;
To do research into the economic, social, and scientific problems of First Nation communities with a view to proposing solutions to these problems;
To do research into the historical and cultural aspects of First Nation communities with a view to assisting in retaining First Nation culture and values;
In order to further carry out the foregoing objects, to obtain and disseminate information to First Nation groups and others concerned with the quality of First Nations life;
To provide educational programs and related services and initiatives that provide assistance to First Nations peoples including the provision of financial assistance to attend educational institutions at all levels; and
To provide healing and reconciliation programs, services and initiatives for First Nations peoples as required as a result of the intergenerational impacts of the Indian Residential School system.
Funding Information
Currently provincial, regional and community groups can apply for up to $200,000. National groups can apply for up to $400,000.
Eligible Expenses
Group/Organization applicants can apply for single or multi-year funding and may apply for funding to support a wide range of programming such as:
Traditional education programs; back to the land activities, elder and knowledge keeper activities
Youth camps
Employment training programs
Language and curriculum development programs
Community radio
Leadership and management programs
Cultural exchange
Mentorship
Dramatic art, theater, dance programs
Wellness programs
Family connection, and kinship programs
Healing programs
Empowerment programs
Online activities, workshops, etc.
Eligibility Criteria
The NIB Trust Fund accepts applications from groups and organizations with Qualified Donee status or a charitable number registered with the Canadian Revenue Agency. Groups and organizations may be:
First Nations and Métis communities
First Nations and Métis organizations
Cultural Centres
Educational Institutions
Societies, Foundations, Charities, Associations
Friendship Centers
For more information, visit https://www.nibtrust.ca/news/the-grouporganization-call-for-applications-is-now-open