Deadline: 15-Mar-23
The 2023 AARP Community Challenge is now accepting applications to provide small grants to fund quick-action projects that can help communities become more livable for people of all ages.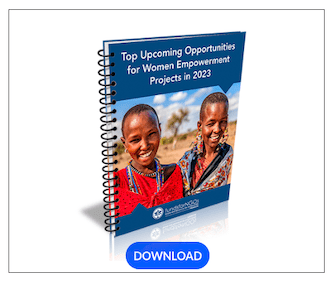 Grant Categories
In 2023, the AARP Community Challenge is accepting applications across three different grant opportunities, two of which are new this year.
Flagship Grants

The flagship AARP Community Challenge grants have ranged from several hundred dollars for smaller, short-term activities to tens of thousands of dollars for larger projects. Since 2017, AARP has funded projects ranging from $500 to $50,000 with an average grant amount of $11,900 (83 percent of grants have been under $20,000.) AARP reserves the right to award compelling projects of any dollar amount.
They are accepting applications for projects that benefit residents — especially those age 50 and older. Projects can:

Create vibrant public places that improve open spaces, parks and access to other amenities
Deliver a range of transportation and mobility options that increase connectivity, walkability, bikeability, and access to public and private transit
Supporti housing options that increases the availability of accessible and affordable choices
Ensure a focus on diversity, equity and inclusion while improving the built and social environment of a community;
Increase digital connections by expanding high-speed internet and enhancing digital literacy skills of residents
Support community resilience through investments that improve disaster management, preparedness and mitigation for residents
Increase civic engagement with innovative and tangible projects that bring residents and local leaders together to address challenges and facilitate a greater sense of inclusion

Capacity-Building Microgrants

By combining $2,500 grants with additional resources — such as webinars, AARP Livable Communities publications, cohort learning opportunities and/or up to two hours of one-on-one coaching with leading national organizations — this new grant opportunity will benefit residents (especially those age 50 or older) in the following categories:

Walkability: Implement a walk audit to assess and enhance the safety and walkability of a street or neighborhood with support from America Walks, using the AARP Walk Audit Tool Kit.
Community Gardens: Start or enhance a community garden with support from 880 Cities, using the new AARP publication Creating Community Gardens for People of All Ages.

Demonstration Grants

By supporting demonstration efforts that encourage the replication of promising local efforts, this new grant opportunity will benefit residents (especially those age 50 and older) by:

Advancing solutions that build capacity towards transportation systems change. This opportunity for grant funding of approximately $30,000 to $50,000 per project is sponsored by Toyota Motor North America.
Implementing accessory dwelling unit (ADU) design competitions that increase public understanding of this housing option and encourage the implementation of ADU supportive policies. This opportunity for grant funding will provide approximately $10,000 to $15,000 per project.
Project Type
AARP Community Challenge grants may be used to support three project types. Project types described below will be prioritized over those that support ongoing programming or events.
Permanent physical improvements in the community
Temporary demonstrations that lead to long-term change
New, innovative programming pilots or services
Ineligible Projects
Partisan, political or election-related activities
Planning activities and assessments and surveys of communities without tangible engagement
Studies with no follow-up action
Publication of books or reports
Acquisition of land and/or buildings
Purchase of a vehicle (such as a car or truck)
Sponsorships of other organizations' events or activities
Research and development for a nonprofit endeavor
Research and development for a for-profit endeavor
The promotion of a for-profit entity and/or its products and services
Eligibility Criteria
The program is open to the following types of organizations:
501(c)(3), 501(c)(4) and 501(c)(6) nonprofits (Nonprofit organizations must be recognized by the IRS in order to receive funds.)
Government entities
Other types of organizations considered on a case-by-case basis. (Funds will not be provided to any for-profit company, nor individuals. However, AARP does allow for IRS recognized 501(c)(3), 501(c)(4) and 501(c)(6) tax-exempt non-profit organizations or government entities to serve as fiscal sponsors of grants.)
For more information, visit AARP Community Challenge.