Deadline: 6-Aug-21
The Harbor Community Benefit Foundation (HCBF), in collaboration with the TraPac Appellants, is excited to announce the solicitation of applications for Round 2 of the Healthy Harbor Communities Initiative Grant Program.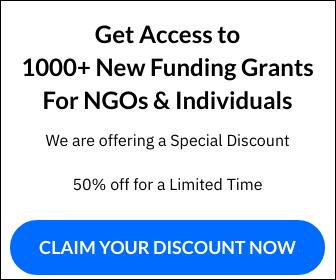 The purpose of this grant program addresses and mitigate the impacts of Port of Los Angeles and Port-related activity on the health and well-being of San Pedro and Wilmington residents. They are committed to promoting health and creating a healthy environment for those affected by Port operations.
Funding Information
HCBF intends to distribute up to a total of $350,000 in grant awards.
They anticipate awarding funds for three proposals, with $250,000 available for one large grant, and the remaining $100,000 available for two grants of $50,000 each.
Eligible Projects
HCBF seeks applications for projects or programs designed to address the purpose of the HHCI Grant Program. Additionally, based on the stated priorities from TraPac Appellants, proposed projects/programs should be aligned with the following eligibility criteria: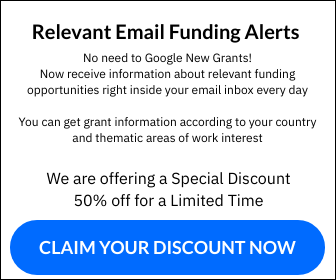 Reducing the community or health impacts of port-related pollution.
Equity-focused strategies serving Wilmington and San Pedro residents most impacted by port-related activities.
Ensure that resources serve the most impacted communities in Wilmington & San Pedro.
Demonstrate long-term benefits to the disadvantaged communities of Wilmington & San Pedro.
Support organizations in Wilmington or San Pedro.
Eligibility Criteria
Applications are welcomed from any group, companies, or organizations seeking to offset the impacts of port-related operations on the health and welfare of the surrounding communities. Applicants will likely be more competitive if their respective submitted proposal meets the listed eligibility criteria, aligns with program goals, and effectively leverages matched funding.
Applicant organizations must have evidence of tax-exempt status to apply for funding. If the applicant does not have tax-exempt status, it may apply under a fiscal sponsor. The Grantee or Fiscal Sponsor must be a tax-exempt organization, as listed under Section 501(c)3 of the Internal Revenue Code, and not deemed a private foundation.
Eligible applicants include: local clinics, health-service providers, community-based organizations, and educational institutions. All applicants must submit proposals that address one or more Program Priorities, and any awarded funds must be used to benefit the communities of San Pedro or Wilmington. Applicants based outside of these communities are encouraged to apply IF the funding for the proposed program is used to benefit the communities of San Pedro and Wilmington.
For more information, visit https://hcbf.org/grants/healthy-harbor-communities-initiative-grant-program/