Deadline: Ongoing
Are you looking to grow and scale up your innovation, solution or SME? Aqua for All provides expertise and funding to accelerate and scale up your innovative idea or business solution to tackle the service and financial gap in the water and sanitation economy.
Aqua for All aims at improving access to safe water and sanitation services for at least five million people in Africa and Asia.
Aqua for all will support your idea or business solution to scale up and become viable, so it can become eligible for financing.
Aqua for All is a not-for-profit organization working towards facilitating access to clean water and good sanitation for all (SDG 6). ​They strive to create an innovative, sustainable and inclusive water and sanitation economy worldwide.   
Innovations, scalable solutions and capital are instrumental to bridge the current service delivery and financial gaps in the water and sanitation economy. Aqua for All fills these gaps by supporting innovations and enabling business solutions to become viable. They realise this by mobilising public and private capital.
Thematic Areas
Drinking water

Sa

fe 

W

ater 

E

nterprises

S

afe water at point of use

Sanitation

T

oilet economy 

C

ircular sanitation economy

Water Resources Management

Recharge, Retention & Reuse (3R)
W

ater efficiency

 

 
Geographic Focus
Aqua for All operates in rural and urban areas in West and East Africa, the Horn of Africa, and South Asia. In these regions, access to clean water and safe sanitation is limited, especially among low-income households.
Eligibility Criteria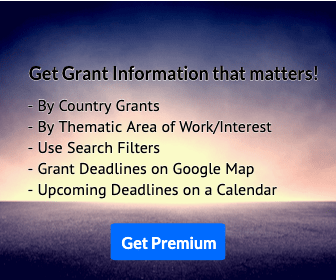 Any registered organization:
Companies
Governmental agencies
Knowledge institutes
Utilities
NGOs, CBOs
For more information, visit https://aquaforall.org/get-support/apply