Deadline: 28-Nov-22
The NSW Government is currently inviting applications for its Graffiti Management Grant (Western Sydney) at local councils in Western Sydney and supports space activation initiatives that reduce incidents of graffiti while increasing community perceptions of safety.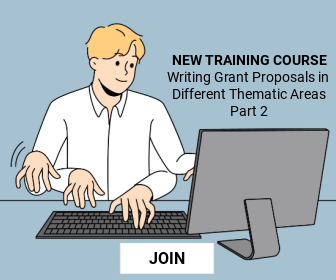 This grant is targeted towards the 18 Local Government Areas eligible under the Community and Small Business CCTV Fund.
Objectives
The objectives of the Graffiti Management Grant (Western Sydney) and the Graffiti Management Grant (Open) are to:

enhance community confidence and perceptions of safety

prevent and minimise incidents of graffiti vandalism within NSW
reduce the social, environmental, and economic impact of graffiti vandalism.

This program is administered by Department of Communities and Justice.
Types of Projects Funded under this Grant
Graffiti management and space activation projects such as:

area beautification, including creating community art programs or initiatives such as installing community murals to deter offenders and improve streetscapes
space activation projects such as lighting installation, applying anti-graffiti coatings to walls and other community activities to reinvigorate underused spaces and prevent crime through environmental design
planting trees or other vegetation to make graffiti-prone walls more difficult to access and less attractive to offenders.
Funding Information
Grant amount: Up to $100,000.
Eligibility Criteria
The Graffiti Management Grant (Western Sydney) is targeted towards Local Government Areas eligible
Only the 18 Local Councils captured by the CCTV Fund are eligible to apply for the Western Sydney Grant:

Blacktown City Council
Campbelltown, City of
Canterbury-Bankstown, City of
Fairfield, City of
Liverpool, City of
Penrith, City of
Camden Council
Cumberland City Council
Parramatta Council
Wollondilly Shire
Burwood Council
Canada Bay, City of
Georges River Council
Inner West Council
Strathfield, Municipality of
Blue Mountains, City of
The Hills Shire
Hawkesbury, City of
What can't you apply for?
project costs that are already the subject of another government grant, subsidy, or financial assistance
project costs incurred prior to an application being submitted (no retrospective funding will be awarded)Permanent salaries/wages, with the following exceptions:

costs for temporary staff to work on the project;
costs of an existing staff member to work additional hours/days to work on the project;
costs of an existing staff member assigned to the project and working the same hours as before; only where their prior duties have been significantly reduced to match the time now devoted to the project. In this case, DCJ may require written evidence that these duties have changed (in the form of copies of old and new position descriptions)

Any activity of a commercial nature that is for-profit
Business as usual costs or general operating expenses
Programs and activities that encourage gambling such as bingo, or the consumption of alcohol
Interstate or overseas travel costs
The same program or activity twice. For example, two different organisations cannot apply for funds for the same program or activity.
For more information, visit https://www.nsw.gov.au/grants-and-funding/graffiti-management-grant-western-sydney#toc-key-information