Deadline: 28-Nov-22
The Congress of Local and Regional Authorities of the Council of Europe is launching a call to co-fund a local project/action aimed at enhancing citizen participation and fostering innovative co-creation in local decision-making through the organisation of a tailored deliberative process in a selected local authority in Bosnia and Herzegovina.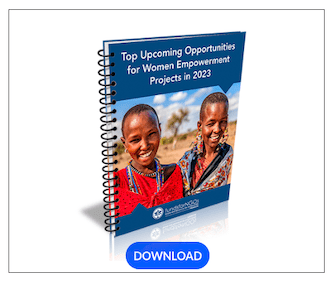 The purpose of the project is to enhance the quality of local democracy and create opportunities for citizens to engage in innovative participatory processes in Bosnia and Herzegovina. In particular, it aims to promote new democratic approaches, open government, public ethics, transparent and inclusive local policy making in the country. It also intends to contribute to reaching Sustainable Development Goals 5 (Gender equality), 11 (Sustainable cities and communities), 16 (Peace, justice and strong Institutions) and 17 (Partnership for the goals).
Funding Information
The Council of Europe intends to award one grant of a maximum amount of EUR 40.000,00 (forty thousand Euros).
The implementation period of the project should start on 1 February 2023 and shall not extend beyond 29 February 2024.
Eligibility Criteria
Project beneficiaries include local elected representatives and public civil servants from selected authorities, citizens, civil society and media in Bosnia and Herzegovina.
Project should target in particular the following key stakeholders:

Local authorities based at the territory of Bosnia and Herzegovina.
Local elected representatives and public civil servants.
Citizens of the applicant local community.
Civil society organisations at local level.
Media.

In order to be eligible for a grant, an applicant must:

be legally constituted as a local authority in Bosnia and Herzegovina;
have demonstrated motivation to implement the proposed activities; have sufficient financial capacity (stable and sufficient sources of funding) to maintain its activity throughout the period for which the grant is awarded and to participate by way of its own resources (including human resources or in-kind contributions);
have sufficient operational and professional capacity, including staff, to carry out activities described in the project proposal;
have a bank account
For more information, visit https://www.coe.int/en/web/congress/-/call-for-proposals-for-a-deliberative-process-at-the-local-level-in-bosnia-and-herzegovina