Deadline: 30-Nov-22
The Center for Craft is excited to announce the Teaching Artist Cohort.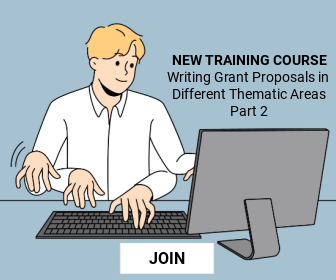 Twenty-one mid-career craft artists who teach will receive $10,000 grants and join an 8-month cohort experience that supports their artistic and career development with programs, mentorship, and peer-to-peer learning.
The Center for Craft Teaching Artist Cohort will also participate in an 8-month experience where they will be guided through training that encourages and sustains a generative practice as both artists and educators. The Center intends to develop and strengthen a network of craft artists through peer-to-peer learning and connection to enrich the impact on their communities.
This program is funded, in part, by the Windgate Foundation and the Maxwell-Hanrahan Foundation.
Grant Goals
To provide craft artists opportunities and resources that help sustain a generative practice
To support craft artists in continuing their teaching practice and create an enriching impact on the communities they engage
To develop and strengthen networks of craft artists through peer-to peer learning and connection
Funding Information
This grant will award a dynamic cohort of twenty-one mid-career craft artists a one-time, unrestricted grant of $10,000.
Grants Period: 8 months
Eligibility Criteria
Proposals are welcome from mid-career craft artists who teach. For the purpose of this grant, the Center for Craft defines a teaching artist as a practicing craft artist and/or maker who utilizes their skillsets and sensibilities to integrate their work and perspectives into a wide range of settings. Teaching artists effectively guide, educate, and engage varying audiences to foster an enriching experience with the handmade and make connections to materials, form, functionality, and processes. This definition was informed by the essay What is a Teaching Artist? by Eric Booth and the Wikipedia article Teaching Artist.
Proposals must be timely, meaning applicants are in a prime position to benefit from this opportunity. Applicants should demonstrate evidence of a continued practice within the craft field, including a practice as a craft artist and educator. Artists working in tenured or tenure-track positions may not apply. Funding for the Teaching Artist Cohort is geared toward artists and/ or makers whose practice includes community engagement, experience as adjunct faculty, workshop facilitator/instructors, visiting artists, museum education, instructors, and/ or lecturers.
Applicants must be:
21 years of age or older
Eligible to receive taxable income in the U.S.
Residing and working in the U.S. for the last two years and the duration of the Fellowship period
Have a continued full time studio practice for a minimum of five years and work as a teaching artist for a minimum of three years
Note: Priority will be given to applicants who have not been previously awarded a Center for Craft grant or fellowship
Ineligible
Applicants cannot be:

Tenured faculty at a college or university
Tenure-track position at a college or university
Collectives, groups, partnerships
2022 Career Advancement Grant recipients
Disqualified persons, such as substantial contributors to the Center for Craft as well as current employees, consultants, or board members of the Center for Craft, or immediate family members of such a person.
For more information, visit Center for Craft.
For more information, visit https://www.centerforcraft.org/grants-and-fellowships/teaching-artist-cohort#grant-overview