Deadline: 14-Oct-21
The Arts Council England is offering Culture Recovery Fund to Emergency Resource Support.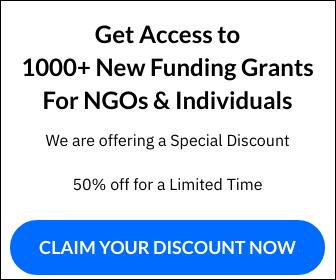 This programme has been put in place to provide emergency funding awards to culturally significant organisations, which were financially sustainable before Covid-19 but are now at imminent risk of failure and have exhausted all other options for increasing their resilience.
Through the Emergency Resource Support programme, they can support:
essential business expenditure, such as staff salaries and fixed/operational costs for the duration of the funding period
costs for projects/activity that are/is essential to your continued operations and that are/is related to the reopening of businesses in a Covid-safe manner and that will drive future income
full or partial repayment or clearance of Covid-related debt incurred since 01 April 2020, not including affordable lending
building reserves, up to a maximum value of eight weeks' turnover (Local Authorities and Universities cannot include these costs)
proportionate redundancy pay outs where decisions have been made to reduce the workforce
running risk management and financial reviews and testing any identified actions to safeguard the organisation as needed
one off costs arising from organisational development including reconfiguring business plans, governance and activity needed to help safeguard the future of your organisation – in particular costs that will enable organisations to increase income
one off building/capital expenditure up to a maximum of 10% of the full grant request in order to adapt any existing activities and core business. These costs can include; Purchasing or installing essential Covid-19 related equipment, adaptations to help you operate and comply with social distancing requirements, essential IT equipment and connectivity costs to support homeworking, activities to enable your organisation to put information online and to interact with your community/customers if your site is closed, for example, digital expertise, equipment or customer relationship management system.
Funding Information
Grant range: Between £25,000 and £3 million (£1 million for for-profit organisations)
Eligibility Criteria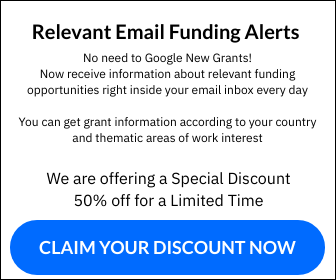 Cultural organisations that are properly constituted with a governing document and are able to demonstrate, via cashflow forecast, they are at risk of ceasing to trade viably within 12 weeks of the point of application.
The kinds of organisations that are eligible to apply include:

private companies (either limited by shares or guarantee) registered at Companies House
community interest companies (either limited by shares or guarantee) (CICs) registered with the CIC regulator
charitable incorporated organisations (CIOs) registered with the Charity Commission for England and Wales
charitable companies or charitable trusts registered with the Charity Commission for England and Wales
limited liability partnerships registered at Companies House
partnerships established under a partnership deed/ agreement governed by the Partnership Act 1890 or the Limited Partnerships Act 1907
community benefit and co-operative societies registered with the Financial Conduct Authority
Royal Charter bodies
statutory bodies and other public bodies including Universities and museums who run or maintain cultural services

The lead organisation must either be based in England or can demonstrate that the majority of their work takes place in England.
For more information, visit https://www.artscouncil.org.uk/funding/culture-recovery-fund-emergency-resource-support#section-1