Deadline: 29-Oct-21
The ArtsWave has announced FY22 "Truth & Reconciliation": Project Grants for Black and Brown Artists to provide financial support for Black and Brown artists in Cincinnati, and the region, to continue to explore the themes of their times.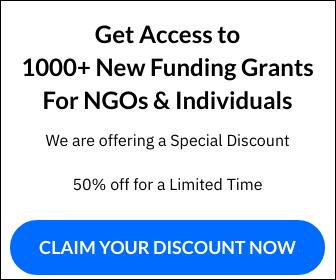 Projects should use the
arts
to explore the theme of "Truth and Reconciliation" to build upon the current artistic commentary of
health
and race and connect it with historical events and visions of a more equitable future. Projects should connect with one or more goals as outlined in ArtsWave's Blueprint for Collective Action:
to heal through education and accountability;
to deepen roots;
to bridge divides; or
to promote learning and understanding.
Projects should also involve some aspect of collaboration with neighborhood or community groups or partners. In this way, members of the Cincinnati region will engage with this major social justice moment and work towards realizing a more just and equitable present and future through the arts.
Grant awards will be made up to $15,000.
Proposed projects may be funded in part or in whole, and applicant should address in narrative if partial funding is not feasible to complete the proposed project. Seventy-five percent of the award will be paid when grant is awarded; the remaining 25% will be paid upon completion of an interim report due March 1, 2022.
Benefits 
Other Benefits Offered to Grant Recipients:
Summer 2022 Showcase opportunity: ArtsWave's partners, including the Robert O'Neal Multicultural Arts Center (ROMAC), will develop the exhibition format(s) and location(s);
Grant-writing workshop in partnership with the Cincinnati African American Chamber of Commerce on October 14, 2021 at 4:00 pm;
Monthly networking and progress meetings with ArtsWave staff and consultants;
On a competitive basis, for approximately 10 selected artists, additional coaching and business support.
Eligible Expenses
Eligible Expenses must be directly associated with the funded activity and include:
Artist Fee (self-compensation)
Fees paid to other artists or collaborative partners for services
Materials/Supplies
On-line tools/services
Marketing
Community engagement activities
Other expenses directly associated with the funded activity
Eligibility Criteria
Applicants for a "Truth & Reconciliation" competitive project grant are:

An individual artist (either working as a sole proprietor or under an organized LLC as the sole member of the LLC), or teaching artist, working in any artistic discipline* and
Black, Indigenous, and People of Color

They welcome proposals that bridge divides and deepen understanding across racial and cultural groups.
*For the purpose of this program, artistic disciplines include Dance, Music, Opera/Musical Theatre, Theatre, Visual Arts, Design & Textile Arts, Crafts, Photography,
Media
Arts, Literature, Folk/Traditional Arts, Performing Arts, Spoken Word or Interdisciplinary Arts.
You must also meet the following requirements:

18 years of age or older
Full-time resident of the City of Cincinnati (for City funded grants) or in one of the 15 counties served by ArtsWave (for Duke Energy/Macy's-funded grants) prior to January 1, 2021 and at the time of the grant award;
Have reported taxable income related to your work as an individual artist or teaching artist in your most recently filed tax return; and/or have a verifiable body of work through digital work samples or website.
For more information, visit https://artswave.org/apply-for-funding