Deadline: 6-Jan-23
Gordon Darling Foundation is inviting applications for its grant program to "support Australia-wide, activities of importance in the Visual Arts."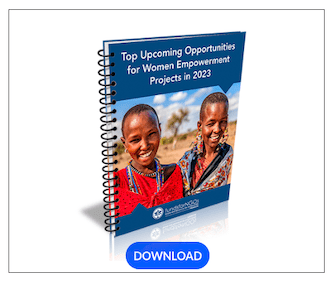 The Foundation will give priority to exhibitions of Australian, Asian, Pacific or other international art, or those of significant local importance.
It will assist with the costs of research, travel, publication, and the dissemination of knowledge and the enjoyment of all aspects of the visual arts to the widest possible audience.
The Foundation is normally prepared to support well-conceived projects of all kinds in the Visual Arts (other than capital works).
What they do Funding may be provided for:
Catalogues and publications:

That are scholarly, preferably with well-researched new information.
That provide a permanent record of an exhibition, collection, or work of an artist or movement.
Marketing or promotional costs, if they aim to reach new audiences, especially young audiences.
Professional education initiatives, including individual professional development.
Collection management initiatives, including database development and conservation. research projects leading to the recognition and publication of material of significance.
Internationally known speakers for symposia.
In relation to catalogue projects, preference will be given to exhibitions which will tour a cluster of venues, sharing costs, staff and experience
What they don't do?
The Foundation usually does not fund:

Capital works, acquisitions, prizes or commissions.
General or core operational activities.
Retrospective funding.
Recurrent funding of a project or exhibition.
Eligibility Criteria
The Foundation can only provide funding to Public Institutions in Australia. Applicant organisations must have Deductible Gift Recipient (DGR) status.
Individuals wishing to apply for funding for projects must partner with a Public Institution which then takes on responsibility for the project.
The Trustees will normally award only one application per organisation in any twelve-month period. Darling Travel Grants are considered a separate funding stream and do not preclude an organisation from applying for or receiving a grant.
Criteria
In assessing applications for publication funding, several key factors will be considered, in addition to well-planned, scholarly content:
Pricing should be as accessible as possible and suited to anticipated audiences.
Print runs should be appropriate to reasonable anticipated demand.
Any plans for distribution beyond the applicant's venue/s should be noted.
Circulating a large proportion of a print run as complimentary copies is usually discouraged.
The Foundation usually does not fund:
Publications to be given away.
Major publications which largely replicate existing publications.
Catalogues for commercial exhibitions.
"vanity publications", whether of the institution, author or subject of the application.
Souvenir or promotional publications.
For more information, visit http://www.gordondarlingfoundation.org.au/guidelines.php