Deadline: Ongoing Opportunity
The Inter American Foundation (IAF) is now accepting applications for its Community Development Grant Program.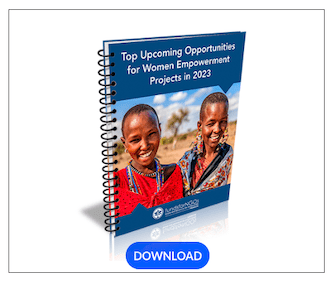 IAF invests in community-led development projects across Latin America and the Caribbean. They partner with local organizations that identify innovative, yet viable solutions to local development challenges—particularly in disadvantaged or excluded communities.
Funding Information
IAF funds requests for amounts between US $25,000 and $400,000.
IAF does not Fund
IAF is currently unable to fund organizations located in:
IAF do not fund proposals submitted or directed by:

Government entities (including municipal governments and public universities)
Individuals
For-profit organizations
Organizations outside the country in which the project is located
Groups that do not contribute financial or in-kind resources to the proposed activities

They do not fund proposals for:

purely religious activities
research activities exclusively
only construction and equipment
charity or welfare projects of any kind
projects associated with political parties or partisan movements
Eligibility Criteria
IAF only support community-led projects submitted by local and grassroots organizations that are based in independent countries of Latin America and the Caribbean.
You will need to show that your organization has a history of working together as a group and is capable of effectively using grants funds.
Tips for a Successful Proposal
Be inclusive

Involve many community voices in developing, carrying out, and evaluating the project, including those who will benefit from the project
Engage partners in local government, the business community, and other civil society organizations

Use community resources
Focus on results

Impact the community in a positive and measurable way
Show potential for strengthening all participating organizations
Enhance participants' capacity to govern themselves
For more information, visit https://www.iaf.gov/apply-for-grant/