Deadline: 23-Dec-22
The Melton Borough Council (MBC) has launched the Community Grants to deliver projects and services within the Melton Borough which demonstrate community benefit.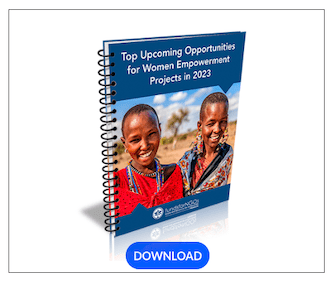 Melton Borough Council (MBC) recognises the value and contribution of its Voluntary and Community Sector (VCS) Partners in supporting a diverse population with increasingly complex socio-economic needs. The Council wishes to continue promoting and supporting local projects and services in an effective, local and community-led manner as an alternative to direct provision by the Council.
Priorities
As the framework defines success indicators across a whole life course approach, the Council has identified the following top five performance priorities from this framework that will attract a higher weighting during the decision making process.

Good physical and Mental Health; (low levels of obesity, substance misuse, teenage pregnancy; reduced intergenerational dependence on state support; less involvement in criminal activity)
Financial Independence
Effective parent/child relationships; (ready for parenthood; good parenting skills; aspirations for own children, able to deal with challenges in family & other relationships)
Digitally and socially independent and responsible; (maintaining social relationships)
Sound aspirations; (career planning; ability to get a home; getting on the property ladder)

A stronger emphasis is placed on outcomes and partnerships as opposed to targets to break the cycle of silo working, competing organisational priorities and ensure smaller community organisations are not disadvantaged.
The Council commit to promote and celebrate the achievements and outcomes of their grant recipients through liaison and contact throughout the duration of the project. They will provide support and guidance where necessary in order to ensure that the funding is maximised to make the projects a success
Duration: Funding will usually be for 12 months only.
Eligible Projects
If your organisation is seeking funding for projects which can:
promote excellent service which will positively impact their communities
promote improvement of physical health in their communities
promote improvement of Mental Wellbeing in their communities
enable children, young people and older people to make a positive contribution to their communities
promote access of local people to green spaces
Eligibility Criteria
Applications must be submitted by constituted community and voluntary groups for activities not conducted for profit.

The organisation or project must be Melton based or carry out activities which benefit the Melton Borough.
The organisation to which the application relates should be inclusive. However, exemptions can be applied for specific projects or services which cater for under-represented groups or those with protected characteristics.
The purpose to which the grant is to be applied must not relate to promoting religious belief or party political activities. However:

Religious Organisations and Festival Projects provided by religious organisations will be considered for funding if they are providing a relevant service to the community. Religious festivals that demonstrate cultural diversity and are open to other communities in order to bring a 'shared experience' will also be eligible for funding. Requests for funding to promote religious beliefs will not be granted.
Project Requests from political organisations fall outside the scope of Community Grants.
For more information, visit MBC.