Deadline: Ongoing Opportunity
The Forest Foundation Philippines is pleased to announce an open call for the Special Grant Programs.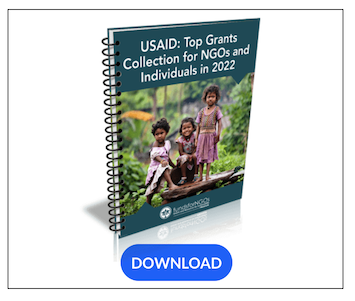 Activities
Forest Foundation Philippines forged partnerships with various development organizations to strengthen its forest conservation and protection activities.
Mt. Mantalingahan Protected Area Landscape (MMPL) Endowment Fund: MMPL is the largest terrestrial protected area in Palawan, covering 120,457 hectares of land. Its expansive forest area is one of the 10 sites of the Alliance for Zero Extinction in the Philippines, and one of the 11 important bird areas in Palawan, as most of the threatened and restricted-range birds of the Palawan Endemic Bird Area are found in the Mantalingahan range. The mountain is also a sanctuary to a rich diversity of species — a number of which are important animals and plants endemic to the mountain. With the recent discoveries of several potentially new species of plants and animals in the area, MMPL represents a significant contribution to the known pool of Philippine and global biodiversity.
Philippines Sustainable Interventions for Biodiversity, Oceans, and Landscapes (SIBOL) Project: The U.S. Agency for International Development (USAID) launched the five-year SIBOL Project. In partnership with RTI International, SIBOL works with the Philippine government to introduce and scale up high-impact environmental interventions that support the sustainable management and governance of key natural resources, and reduce environmental crimes and unsustainable practices. In addition to its national-level work, SIBOL has set up four sites in key protected areas:

Masinloc-Oyon Bay Protected Landscape and Seascape
Puerto Princesa Subterranean River National Park and Cleopatra's Needle Forest Reserve
Mt. Mantalingahan Protected Landscape
Siargao Island Protected Landscape and Seascape

Sustainable and Inclusive Landscape Governance (SILG): The SILG is a joint program of Forest Foundation and Tropenbos International. The goal of the program is to address the country's need for proactive goal-setting to ensure sustainable and inclusive futures of the country's landscapes. To do this, the program designed approaches and tools in facilitating landscape and national level dialogues. The dialogues are enhanced with science-based information, and evidence from parallel assessments conducted. This program was formalized in 2017 and focuses on three focal landscapes — Sierra Madre, Palawan, and Bukidnon and Misamis Oriental. As a collaborative program, the SILG aims to continue developing methodologies and tools that can help landscape stakeholders to co-create and co-implement landscape governance activities.
Eligibility Criteria
Duly-registered individuals, organizations, and firms, such as professionals, non-government organizations, businesses, and consultancy groups, among others, working on projects related to forest protection and conservation in the Philippines.
For more information, visit https://www.forestfoundation.ph/special-grant-programs/