Deadline: 6-Jan-23
The Rockhampton Regional Council has launched the Regional Arts Development Fund (RADF).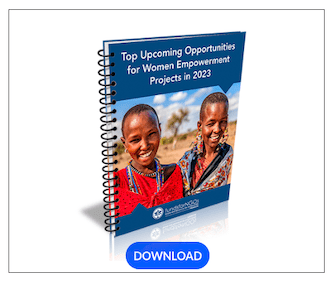 The Regional Arts Development Fund (RADF) is delivered as a partnership between the Queensland Government through Arts Queensland and eligible local councils across the state.
RADF promotes the role and value of arts, culture and heritage as key drivers of diverse and inclusive communities and strong regions. RADF invests in local arts and cultural priorities, as determined by local communities, across Queensland.
RADF is a flexible fund, enabling local councils to tailor RADF programs to suit the needs of their communities.
Objectives
RADF objectives are to support arts and cultural activities that:

Provide public value for Queensland communities
Build local cultural capacity, cultural innovation and community pride
Deliver the Queensland Government's objectives for the community. RADF is not intended to be used as the main income source for any professional artists or arts worker or for recurrent funding of projects or organisations, (e.g. for the same component of the same event every year.)
Funding Categories
Development Grant: Assistance is available for up to 65% of the totals costs to a maximum of $5,000.
This grant covers the following activities

Professional career development
Skills development workshops
Concept development
Creative development of new work

Project Grant: Assistance is available for up to 80% of the totals costs to a maximum of $10,000.
This grant covers the following activities

Exhibitions
Performances
Festivals and events
Public presentations

Quick Response Grants: For any project or activity that requires funding outside of the grant rounds.

Assistance is available for up to 65% of the total costs to a maximum of $1000
RADF Funding could support:
Development and delivery of diverse, exciting and accessible arts and cultural activities, projects and initiatives for, by and with local communities
Value adding arts and culture into existing non-arts projects or events that could support growing new audiences or markets
Strategic arts and culture initiatives in local communities
Initiatives or programs to deliver cross-cultural arts and cultural outcomes
Professional, career and skills development opportunities for local artists and arts workers
Engagement of key target groups – youth, new arrivals and outer regional communities
Contract of expertise to develop and/or produce arts and cultural outcomes
Outcomes
All projects receiving RADF 2020-21 funding are required to report on their contribution towards RADF 2020-21 Key performance Outcomes (KPOs):

Quality

RADF supports quality arts and cultural initiatives based on local priorities
Local communities value RADF

Reach

RADF supports engagement with new and diverse artists; growing strong
regions; and providing training, education and employment

Impact

RADF invests in a diversity of local arts and cultural projects
RADF engages local communities in arts and cultural activities
RADF supports local employment and strengthening of local arts sector

Viability

RADF builds strong partnerships between arts and non-arts sectors
RADF leverages additional investment
RADF funding is used effectively and appropriately

Quality

A high standard of artistic and cultural products, processes and/or services
Artistic and/or cultural innovation
Contribution to art form or artist development
Personnel with the expertise and experience to deliver artistic or cultural objectives

Reach

Participant or audience numbers or public outcome
Demand or need for the project or program
Communication and marketing to target audience
Accessibility of program to diverse audiences, participants and communities or to a specific target group

Impact

Ongoing programs based on learnings of project.
Skills developed in the community.
Depth of the engagement achieved.

Viability

Good planning and achievable outcomes
Effective use of resources and appropriate budget
Personnel with management and administration skills
Enterprising and innovative approach
Eligibility Criteria
The following categories of individuals and organisations can apply for a RADF grant:

Individual professional artists, emerging professional artists, artsworkers, cultural workers and project coordinators who:
Are based in the Rockhampton Region, or those based outside the Council Regional that are able to demonstrate how the project will directly benefit arts and culture in the Council area.
Are permanent residents or Australia citizens
Have an Australian Business Number (ABN) or who will be auspiced by and incorporated organisation or individual with an ABN
Organisations: Incorporated arts and cultural organisations based in the Council area. Eligible organisations include arts and cultural not-for-profit organisations and Australian companies that are either based in Queensland or able to demonstrate how their project will directly benefit Queensland arts and culture. Organisations must be registered under law as either incorporated associations or a company limited by guarantee. One person must be nominated as the accountable representative of the collective for management, reporting and financial matters.
Groups: Collectives or cooperatives are community groups or groups of artists that are not incorporated but must be auspiced by an incorporated organisation including Local Government, or an individual with an ABN.
For more information, visit Rockhampton Regional Council.