Deadline: 23-Aug-21
Do you need support with your Action Projects? If yes, then apply for the EIL Seed Fund Micro Grant Scheme.
EIL wants to help you with your Global Citizen Award action project(s), activities or events which will raise awareness about the people and issues you have encountered during your time overseas by providing successful individuals and groups with grants of up to €200! Your action project can have a real impact on the way Irish people think about global issues and in turn bring about real change in the world. Grow your idea into action!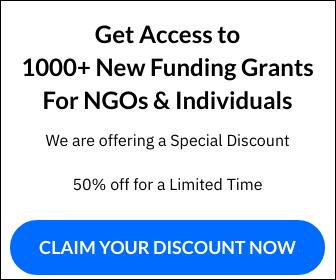 This Scheme exists to help change-makers to overcome financial barriers, time constraints or being able to access the necessary help and support. Providing successful applicants with funding, guidance and support to implement their own awareness-raising projects in Ireland.
Rules
Applicants must use the application forms supplied.
Applications must be received witin the deadline mentioned on the official website.
Receipts of expenditure must be supplied to EIL.
All money unspent must be returned to EIL for redistribution to future projects.
Grant winners must submit a report on their project. Where possible this should include photos, videos or other media documenting your action or event. These photos and videos may be used for EIL for further promotional use.
Unsuccessful applicants may request feedback from the judges as to why their application was not successful and how it could be modified for any subsequent submission.
Once selected, applicants will be required to provide more detailed information on the planning and implementation of their project.
EIL considers the sustainability and environmental impact of each project. Please be mindful of this when developing printable resources and use an electronic version where possible.
Funding will not be granted retrospectively.
NOTE: The projects can only be funded if they take place in Ireland.
For more information, visit https://globalcitizenaward.ie/seed-fund/#afs-nav-eil-seed-fund