Deadline: 1-Feb-22
Applications for Sustainable Forestry Initiative (SFI) Community Grants Program are now open to support collaborative projects between local communities and the SFI network to increase understanding of the values and benefits provided by sustainably managed forests.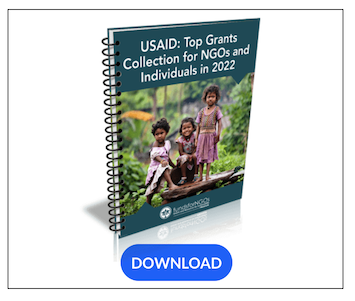 Community grants are awarded for collaborative community-based projects, activities or events supporting SFI's mission to advance sustainability through forest-focused collaborations, across the US and Canada. All projects must be submitted by an SFI Implementation Committee (SIC) or non-profit organization. If the proposal is submitted by a non-profit organization, the project must include an SFI Implementation Committee or SFI Certified Organization as an active project partner.
Community Grants Priorities
Proposed projects must specify how they will address and lead to positive outcomes in at least one of the following SFI priorities:
Contribute to SFI Implementation Committee coordination on SFI 2022 standard requirements related to Climate Smart Forestry, Fire Resilience and Awareness, and Conservation of Biological Diversity, with focus on demonstrating practices and methodologies that can be replicated.
Pilot the new SFI Urban and Community Forest Sustainability Standard, to further equitable access to community forest benefits, awareness and inclusion of human health, and climate benefits.
Advance uptake of the SFI Small-Scale Forest Management Module for Indigenous Peoples and Families, including creation of a tool kit to showcase models of implementation.
Scale the application and use of PLT curriculum, forest literacy and green jobs resources that will enhance their ability to reach underserved and rural communities with PLT programming through the SIC network.
Coordinate with SICs on outreach to the architecture, engineering, and construction community regarding benefits of specifying and building with SFI certified products.
Funding Information
Community Grants are typically completed within a year of the initiation of the SFI funds but may be allowed for up to a two-year timeframe. Community Grants are awarded in the range of $5,000 to $10,000 dollars per project. Projects must be located within Canada or the United States.
Eligibility Criteria
The Lead Organization in the Project must be one of the following:
SFI Implementation Committee (SIC)
Registered, tax-exempt non-profit, and/or charitable organization (for example, a 501(c) (3) in the US or registered with the Charities Directorate of the Canada Revenue Agency in Canada). Applicants must submit a tax identification number as proof of tax-exempt status within the Online Application Form.
Indigenous Organization/Community
College/University
For more information, visit https://www.forests.org/sfi-community-grants-rfp-process/