Deadline: 24-Mar-23
Are you part of a community, youth or voluntary group? Has your group got a project idea to connect local people with the natural world? Do you know an urban space that would be ideal for a transformation? Grow Wild's 2023 Community Grants Programme is now open for applications.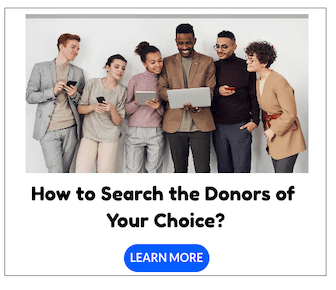 Grow Wild is looking for seven groups from across the UK who would like to help change this, by transforming an urban space through planting and taking positive actions for nature.
They're seeking groups who will involve other people in their project and create transformations that will benefit their wider community.
What could your group receive?
A grant of £2000 to transform an urban space with UK native plants. You can also use your grant to engage other people in your project through workshops, events and learning activities.
Successful groups will receive their grant around the end of May and projects need to be completed by the end of October 2023.
Project leaders from the successful groups will be invited to join online meet-ups, and training facilitated by Grow Wild. These will be chances to connect, hear about each other's projects, learn and share experiences.
What sort of Projects can they fund?
Projects that focus on UK native plants, helping other people understand their importance for the environment and their lives.
Projects that will transform an urban space. This could be in a single location, such as a garden at your local community centre. Alternatively, you could transform several smaller locations that are connected through your project activity. Please note that they can't fund projects in rural areas.
Your project should aim to enhance the biodiversity of your space, with planting/growing as a core activity.
Growing doesn't need to be your only activity, but it should be at the heart of your project. They're keen to fund projects that will encourage nature to thrive, having a positive impact for pollinating insects, birds and other wildlife.
Projects led by groups who care about the environment and will use sustainable materials and practices.
As part of this they'll ask all successful groups to commit to buying only peat-free compost. In the application form they'll also ask you to tell us about any other steps you will be taking to be environmentally friendly. For example, using recycled materials, buying local, composting, installing a water butt, not using pesticides etc.
Projects that have the potential to reach at least 300 people.
This may sound like a big number, but it's not too difficult to achieve with social media to help. They'll be looking to see how other people will benefit from your project idea, so think about the quality and impact of what you will offer
Projects that will work with one or more of Grow Wild's target audiences:

 Young people aged 12-25.
 People experiencing some disadvantage or reduced access to services.
People who are less engaged with others in their local community.
 People who face barriers to connecting with nature.
Disabled people.
Projects led by groups that are keen to connect.

Project leaders will be invited to share their experiences with other successful groups and attend online events and training facilitated by Grow Wild
Some of their online training sessions may also have follow up activities for your group to try out, for example pollinator counts and other nature surveys.      The estimated time commitment involved will be around two to three hours per month, from May to October
Please note – they can't support projects delivered in rural, conservation or protected areas such as SSSIs. They also won't be able to fund any projects which require planning permission, because this process will take too long.
What they can fund?
Non profit organisations. Such as voluntary, youth or community groups. Secondary schools, resident's groups, community associations, health authorities/health boards.
Please note: If you are a secondary school, it's important that your project is still active and project leaders fully contactable during the school holidays.
Eligibility Criteria
Your group needs to have
Two members of staff or volunteers who can liaise with Grow Wild:

A project lead contact. The person who will be responsible for delivery of the project and main point of contact for Grow Wild.
A secondary contact. Ideally someone in a senior position and financially accountable, e.g a trustee or director.
These contacts need to be aged 18 or over and can't be related to each other, through any family connection.
An up-to-date constitution, or equivalent governance document, that sets out your purpose, aims and objectives. This should be agreed and signed by your group's board.
Its own bank account, in the name of your group. They'll need to see evidence of this before they pay your grant.
Landowner permission. Where your project idea involves transforming a space or carrying out activity on land that doesn't belong to you, you'll need permission from the landowner. They'll ask you to provide confirmation of this permission when you apply.

The relevant policies and procedures in place, to ensure you can complete your project safely and responsibly. Here's a list of what they require:
Please note: You'll be asked to upload your safeguarding policy and procedures when you apply. They don't need to see evidence of the other policies on the list during the application stage but could ask for these later.
Ineligible
Primary or nursery schools
Local Authorities
Sole traders or individuals
Projects where Grow Wild funds could be used for commercial benefits
Organisations and projects based outside of the UK.
For more information, visit Community Grants.