Deadline: Ongoing Opportunity
UN Women is offering small grants to support the expansion of technical substantive capacity of groups working on innovative programmes to end violence against women and girls (VAWG) in Jamaica.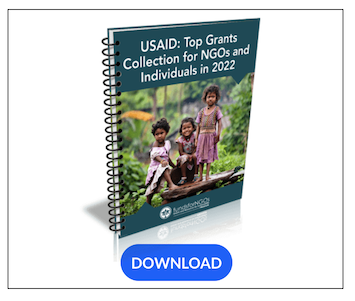 Grant proposals are solicited to support the expansion of the technical substantive capacity of women's organizations on issues of FV in order to scale up existing successful initiatives currently being implemented by CSOs in areas of; advocacy, service delivery, educational and psychoeducational programming, engaging men and boys, and creating safe spaces.
Funding Information
Individual proposals by CSOs are limited to a maximum of the equivalent of USD 10,000.
Joint proposals with two (2) or more CSOs are limited to a maximum of the equivalent of USD 20,000.
Duration: Between June and December 2022
Eligible Activities
The applicant may apply for a small grant to cover the following activities:
Introducing and improving organizational systems, tools, and processes – including scaling up work and initiatives
Training of workforce in technical and managerial skills; and,
Supporting with equipment such as copiers, scanners, printers, laptops and computers as long as the cost of such equipment is limited to 30% of the proposed small grant budget or USD5,000, whichever is lower. Joint grant proposals for two (2) or more CSOs must specify how the CSO partnership will strengthen the network of CSOs working to address GBV and FV in Jamaica. Joint proposals must also highlight mentorship, knowledge sharing and capacity strengthening plans between all CSOs involved.
Eligibility Criteria
The applicant may apply if it:

is a registered CSO in operation for at least three years;
is not on the Consolidated UN Security Council Sanctions List;
is not being investigated for fraud, corruption, sexual abuse, sexual exploitation or other wrongdoing;
is not currently engaged as an Implementing Partner (IP) or Responsible Party (RP) for UN Women;
has not been engaged as an IP/RP for UN Women at any time after 21 November 2019;
is not a government entity;
is not a UN organization;
is not an established CSO with the capacity to be engaged as an IP/RP;
has sufficient capacity to collaborate with various stakeholders;
has sufficient financial stewardship, including having adequate financial policies and procedures in place to manage the small grant; and, past performance has been deemed satisfactory by UN Women (if it has received small grants previously or been engaged as an IP/RP before 21 November 2019).

CSOs including grassroots organisations, women's groups and youth groups which may not meet all the eligibility criteria are encouraged to partner with and submit a joint proposal with a CSO.
For more information, visit https://caribbean.unwomen.org/en/stories/news/2022/06/spotlight-initiative-jamaica-small-grants-application-to-strengthen-technical-substantive-capacity-to-end-vawg-in-jamaica