Deadline: 18-Mar-22
The New Jersey Board of Public Utilities (NJBPU) is seeking applications for Community Energy Plan Grants Program (CEPG) to support this community level action.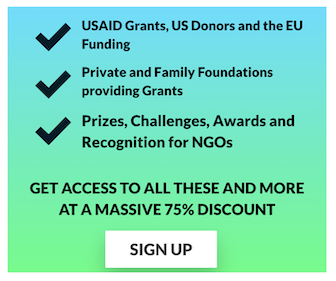 The Community Energy Plan Grant Program was recently redesigned by the Office of Clean Energy Equity to prioritize low- and moderate-income and overburdened communities by removing barriers to participation and providing more financial and technical support to those communities that are most in need of these grants.
These grants fund the development of Community Energy Plans using specific resources provided by NJBPU, including aggregated community energy data and the Community Energy Plan . The purpose of the grant program is to help municipalities quickly and efficiently triage the known practical and impactful strategies to reduce greenhouse gases and promptly proceed to implementation.
The grants can be used to compensate the planning team for their time, contract for the services of consultants or other third-party experts, and cover the costs of public meetings and other methods of soliciting public input.
What is required of Community Energy Plan Grant Recipients?
Grant recipients will conduct an in-depth analysis of initiatives to include in their Plan, starting with those identified in the Community Energy Plan. Each strategy will require research and vetting to determine if it can be implemented by the municipality.
Planning teams are encouraged to consider measures beyond the items, but grant recipients must, at a minimum, carefully consider each strategy.
Community Energy Plan Grant recipients must conduct at least one public meeting to engage the community in the creation of the Plan and receive feedback from municipal constituents.
Funding Information
All municipalities that submit a completed application are eligible for a $10,000 grant award.
Municipalities identified as an overburdened municipality are eligible for a $25,000 grant award.
Eligibility Criteria
The CEPG is open to projects that meet the following minimum requirements. The applicant must:

Be a municipality;
Review and select the list of high-impact strategies:

Select each strategy that the municipality is interested in exploring more in-depth
Space is provided to add specific initiatives that are not already included on the list;

Provide a preliminary project budget;
Submit a signed and dated municipal resolution documenting the governing body's approval of the application and commitment to implement the required community energy plan process with the completed application form.
Not have been awarded a Community Energy Plan Grant previously.

Overburdened Municipalities have been identified based on the criteria:

The municipality has over 50% of its population living in an Overburdened Community (OBC) Census Block as defined by the New Jersey Department of Environmental Protection pursuant to New Jersey's Environmental Justice Law, N.J.S.A. 13:1D-157; and
The municipality meets one or both of the following criteria (either A or B):

Over 35% of the population is living under 200% of the poverty level according to U.S. Census 2019 ACS data; or
The municipality is categorized as "distressed" according to the New Jersey Department of Community Affairs ("DCA") based on their score using the DCA's Municipal Revitalization Index (MRI) score (a 50 or higher).
For more information, visit https://njcleanenergy.com/commercial-industrial/programs/community-energy-plans