Deadline: 15-Feb-23
Applications are now being accepted for the Healthy Communities Foundation (HCF's) Grant Cycle 2023.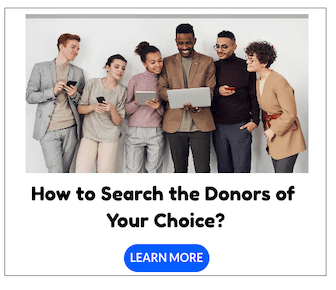 The annual grant cycle helps them stay connected to community, identify new grantee partners and reinforce existing partnerships with organizations whose programs and services align with their grantmaking priorities and strategic plan. Their annual partnerships also help them quickly respond to emerging needs, strategies, and crises as they navigate the pandemic and its ongoing impact on their service region.
Since 2018, their grantmaking approach has centered on advancing racial equity and health equity in their service region. In the last year, they have been refining and adapting their grantmaking strategies to ensure the alignment of their partnerships with their strategic plan.
Their grant cycles have become more competitive as more organizations learn of their foundation and new organizations and efforts emerge in their region. As a smaller foundation with limited assets, they take stewardship seriously and look to develop and deepen partnerships that advance systemic solutions for their communities' health and well-being. This year's grant cycle is open to new and returning applicants seeking a one-year grant.
Priorities
Access: to quality health services

Proposals should demonstrate how they are investing and innovating to remove physical, financial, and/or cultural barriers to care while highlighting and engaging in upstream solutions.

Advocate: for health policies & systems change

Proposals should share how organizations meaningfully center and cultivate the leadership, expertise, and solutions of communities and individuals most impacted by the inequities they seek to address. Organizations must demonstrate active partnerships in their service region.

Address: social determinants of health

Proposals should demonstrate the ability to improve community health by addressing structural and social determinants of health in racially equitable ways.

Augment: local health knowledge

Proposals should share how organizations have developed intentional partnerships that ensure local and public health data reflect and can be utilized by communities. This includes facilitation and direct support of community-led inquiry, data collection, and outcomes reporting.
What they look for in Partners?
Intersectional approaches to achieving health equity

They recognize that health equity issues are complex. Therefore, they look for partners that approach their work with the understanding of how individuals and communities with intersecting identities across race, class, gender, age, and/or ability may experience the compounding impact of structural inequities in various ways.
Partners must demonstrate how their work ensures that all residents in their  region can have equitable, affirmative and inclusive access to leading full, happy, and healthy lives. They seek partners that tailor their programs, services, outreach, and relationship-building in ways that reflect residents' expertise and experience in comprehensive ways.

Community leadership is prioritized within their organization and/or within their service region

They recognize that community leadership and expertise are necessary to address health and racial inequities, as they are closest to the issues and solutions. Their most aligned partners demonstrate how they actively center communities' wisdom, expertise, and experience in the advising, planning, execution and evaluation of their programmatic work to build power and influence decision-making, strategies, and/or policies.

Effective organizational stewardship

They seek partners who use data and internal systems to foster learning and encourage accountability in pursuit of racially equitable outcomes and continuous quality improvement. Partner organizations must also demonstrate that their policies and practices reflect organizational and fiscal health.

Clear articulation about the focus of their work on systems change

They seek partners with a strong understanding of how existing systems function to create and maintain current inequities. They recognize that systems change takes time and that no single organization or strategy can erase the impact of long-standing structural inequities. Their most aligned partners articulate how their work fits within broader efforts to address structural issues.
Eligibility Criteria
501(c)3 nonprofit organizations are eligible to apply for general operating support grants. Organizations that are not tax-exempt may apply with a fiscal sponsor.
Organizations are invited to apply for up to 10% of their operating budget (using current fiscal year expenses as a guide). Please note that more compelling and more competitive proposals will request an amount that aligns with a regional health focus and programmatic rationale rather than a straight 10% budget request.
At least 20% of total individuals served by the applying organization must live in their service region. Organizations whose work extends beyond their service area will be considered if they demonstrate strong alignment with their grantmaking strategy and implement their work in close partnership with local communities.
For organizations with operating budgets greater than $20 million—including but not limited to hospitals and university systems—they will only award Project Support grants for initiatives that demonstrate strategic partnership and a strong commitment to local communities in their region.
Ineligible
Businesses
Capital campaigns
Conferences and One-Day Workshops
Government Entities
Individuals
National organizations not focused on their service region
Operating foundations not directly connected to community-based efforts
Partisan political activities
Religious activities
Scholarships
School Districts & Individual Schools
For more information, visit HCF.