Deadline: 22-Feb-23
The United States Agency for International Development (USAID) is seeking applications from qualified entities to implement a cooperative agreement for the Early Grade Education Activity.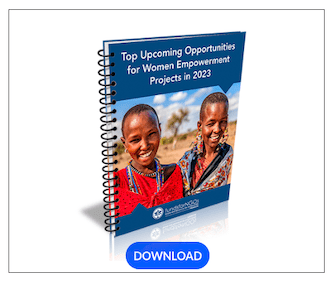 Goal: The goal of the five-year Early Grade Education activity (the "Activity") is to advance national efforts to strengthen the caliber of pre- and in-service teacher education and improve Kindergarten through Grade Three foundational and socio-emotional skills across the Kingdom of Jordan.
Result & Objectives
Result 1: Improved quality of early grade pre-service education programs

Objective 1.1: Capacity of Universities to Deliver Effective Early Grade Pre-Service Teacher Education Programs Improved
Objective 1.2: Early Grade Pre-Service Curriculum and Teaching and Learning Materials Enhanced
Objective 1.3: Pre-Service Education Systems and Policies Improved

Result 2: Strengthened quality of early grade student education

Objective 2.1: Early Grade Teacher In-Service Professional Development Strengthened
Objective 2.2: Early Grade MOE Curriculum and Teaching and Learning Materials Enhanced
Objective 2.3: Data Collection and Utilization Enhanced
Objective 2.4: Education Systems and Policies Improved
Objective 2.5: Communication and Community Engagement Strengthened.
Principles
Characteristics of successful approaches are those that include the following guiding principles:

Gender-Sensitive and Inclusive Development Approaches: The activity should foster student-centered and inclusive early grade education, including through interdisciplinary approaches, differentiated instruction, and socioemotional and universal design learning principles.
Socio-Emotional Learning and School-Based Violence Prevention: Socio-Emotional Learning (SEL) and School-Based Violence (SBV) are performance issues.
Innovation: The activity should utilize research and international best practices to pilot and scale innovative, integrated, and inclusive student-centered initiatives that improve students learning outcomes and socio-emotional wellbeing (i.e. reimagining an integrated and child-centered early grade curriculum and integrated pedagogical knowledge content in early grade bachelors degree programs).
Return on Investment: The activity must prioritize interventions based on data-driven need and return on investment (i.e. focusing on foundational grade levels and competencies) within pre- and in-service training, curriculum development, and targeting (i.e. gender, socio-economic status, and geographical location).
Flexibility: The activity should incorporate flexibility and adaptive programming that changes in response to emerging evidence or strategic needs.
Coordination: The activity should coordinate with relevant stakeholders, including line ministries, universities, the private sector, CSB, and implementing partners to leverage gains, ensure complementarity of efforts, and avoid duplication of efforts.
Private Sector Engagement: The activity should engage the private sector to advance accessibility of TLM and timeliness and utility of data for policy and decision making.
Sustainability: This activity should ensure sustainability through working with and through GOJ systems and processes and continuously assessing whether existing structure and policies are still relevant, adequate, or efficient in achieving results.
Funding Information
USAID intends to award one Cooperative Agreement pursuant to this notice of funding opportunity. Subject to funding availability and at the discretion of the Agency, USAID intends to provide up to $49,000,000 in total USAID funding over a five (5) year period.
Eligibility Criteria
Eligibility for this NOFO is not restricted. Faith-based organizations are eligible to apply for federal financial assistance on the same basis as any other organization and are subject to the protections and requirements of Federal law.
Pursuant to Code of Federal Regulations (CFR) 200.400(g), it is USAID policy not to award profit under assistance instruments such as cooperative agreements, and as such, for-profit organizations must waive profits and/or fees to be eligible to submit an application. Forgone profit does not qualify as cost-share or leverage.
The applicant must be found to be a responsible entity before receiving an award. The Agreement Officer (AO) may determine that a pre-award survey is required in accordance with ADS 303.3.9.1 to determine whether the applicant has the necessary organizational capacity, experience, accounting and operational controls, and technical skills – or ability to obtain them – in order to achieve the objectives of the program and comply with established U.S. Government standards, laws, and regulations. Applicants who do not currently meet all USAID requirements for systems and controls may still be eligible under special award considerations and should not be discouraged from applying. USAID welcomes applications from organizations that have not previously received financial assistance from USAID. The prime recipient is encouraged to promote involvement of local organizations in the implementation of this activity.
The applicant is reminded that U.S. Executive Orders and U.S. law prohibits transactions with, and the provision of resources and support to, individuals and organizations associated with terrorism. It is the legal responsibility of the Recipient to ensure compliance with these Executive Orders and laws. This provision must be included in all sub-awards issued under this Cooperative Agreement. Applications will not be accepted from individuals.
For more information, visit Grants.gov.