Deadline: 31-Oct-21
The United Way of the Greater Capital Region (UWGCR) is excited to announce the Respond, Recover, Rebuild Focused Investments to advance community well-being on a generational scale.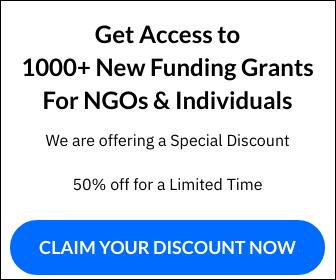 This means addressing immediate needs while breaking long-term cycles of exclusion by uprooting systemic structural causes that keep problems in place.
To do this they design and lead collaborative efforts, advance initiatives within and across sectors, and award targeted grants that, together, form the organization's agenda for social impact.
For the Focused Investments 2022-2023, UWGCR is looking for organizations who equitably, effectively, and sustainably meet individuals 'and families' immediate basic needs in education, health, and economic well-being.
Priorities within these areas are.
These investments are made to help people now in a way that sets them up for stability in the long term.
The grant-

making is guided by the following principles:

Equity:

They pr

ior

itize strategies that will result in greater equity and inclusion.

Collaboration:

They support approaches that bring together partners for greater impact.

Systems-change:

They seek to demonstrate innovative solutions that make institutional practices and policies more effective, efficient and just. 

Data-driven and evidence-informed:

They use evaluation and data collection to inform the learning and deepen the approach and strategy.

They are looking for organizations who do the same.

Learning, evaluation, and communication:

They are committed to learning with and from the grantees in a way that leads to transparent, intentional, and meaningful change.

In the Focused Investment grants, UWGCR is looking for organizations that: 

Embra

ce ideas and processes whose outcomes deviate in a positive way from the norm; 

Center the self-determination and agency of every individual; 

Focus on what's working rather than what's missing, lacking, or broken; 

Remain continuously curious, respectful, and humble;

and 

Embrace d

ifference

and diversity as a vital community resource.
Agencies may apply for grants in the range of $ 5,000 to $ 35,000 per year.
All non-pro

fit 501(c)(3) agencies that include a focus on health, education and economic well-being that service the 7- county area of the Greater Capital District (Albany, Columbia, Greene, Rensselaer, Saratoga, Schenectady, Schoharie) may apply for funding, subject to meeting general United Way requirements.

By submitting an application, you certify that your organization can provide the following documentation at any time during the course of the selection process: 

Proof of 501(c)(3) status; 

Audited financial statements 

List of current

Board of Directors and their affiliation.
For more information, visit https://www.unitedwaygcr.org/request-proposals-2022