Deadline: 18 May 2020
The U.S. Embassy Islamabad Public Affairs Section (PAS) Community Engagement Office (hereinafter known as "CEO") is pleased to announce an open competition for assistance awards, contingent on funding availability, through the Public Diplomacy Grants Program.
Under this Notice of Funding Opportunity (NOFO) CEO is seeking proposals for innovative and creative ways to prevent and counter extremist narratives in Pakistan by engaging communities, promoting conflict resolution and peace-building methodologies.
Project Goal
To this end, the Public Affairs Section invites proposals that address one or more of the goals listed below:
Counter Narrative: Dispel extremist narratives that incite violence providing positive alternatives through critical thinking and peacebuilding activities.
Capacity Building: Increase capacity within communities to reduce violent extremism and prevent conflict with an emphasis on religious leaders, youth, and women.
Preventative Outreach: Provide positive alternatives to ordinary citizens – especially younger Pakistanis – susceptible to recruitment into violent extremism.
Project Objectives
Organizations may submit more than one proposal under this funding opportunity; projects that address one or more of the below objectives are welcome. Each proposal will require its own application and should specify which project objective(s) the activities will support. Some project objectives below specify the issues or a range of issues that will be considered.
Counter Narrative: By the end of the project, credible voices will offer positive, tolerant messages in reactive and proactive circumstances. This objective may be achieved through the following means:

People-to-people engagements with leaders of influence, including religious, community, youth, and women leaders
TV, radio, online, and social-media campaigns
Other strategic and innovative communications methods of reaching vulnerable populations and delegitimizing violent extremist ideologies
Engage communities across dividing lines to strengthen ties and dissipate misconceptions within population sub-groups.

Capacity Building: By the end of the project, individuals and organizations involved in peacebuilding or anti-violent extremist efforts, especially religious leaders, women and youth, will retain the skills, knowledge, and capacity necessary to take a stronger role in countering and preventing violent extremism. This objective may be achieved through the following means:

Enhancing the role of credible religious and faith-based voices that support tolerance and nonviolence, and more broadly promoting educational initiatives
Amplifying the role of women in building secure, tolerant families and communities
Critical thinking and peace-building education efforts to help build resilience against extremist rhetoric and recruiting
Promoting local research and information-sharing on the drivers and the new trends of violent extremism in all its forms and on how to address them

Preventative Outreach: By the end of the project, ordinary citizens – especially younger Pakistanis – susceptible to recruitment into violent extremism will experience persuasive, positive alternatives to violent thought and action. This objective may be achieved through the following means:

Education and experience-based programs to those at risk of recruitment into violent extremism: Programs should propose directly working with schools and communities in order to engage young people in educational/experiential activities that provide exposure to moderate viewpoints and help eliminate bias.
Activities that bring together youth from different schools (madrasas, public, and private), establish tolerance- and peace-building practices via in-school and/or afterschool programs, and/or provide exposure to positive role models – including ordinary Pakistanis and celebrities/cultural heroes.
Funding Information
The award floor is one hundred fifty thousand dollars $150,000; the award ceiling is three hundred thousand dollars $300,000.
Projects expected to span one year or less should not be submitted for more than one hundred fifty thousand dollars $150,000.
The period of performance for proposals can be up to twenty-four months.
Participants and Audiences
Participants and audiences should be appropriate to the strategies proposed and may include a variety of societal segments addressing leaders and influencers or addressing vulnerable populations. The participants may include religious, community, youth, and women leaders; faculty and students of religious seminaries, universities or other educational institutions, social media influencers, researchers, parents and youth. Unless strong justification is provided, all projects should strive to achieve gender balance. Projects can be nationwide or focused on specific geographic areas with an explanation of why the specific geographic region is relevant to the strategy.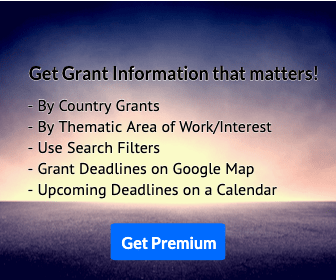 Eligibility Criteria
Eligibility is open to international non-profit organizations. Organizations may sub-award or sub-contract with other entities, but only one non-profit organization can be the prime recipient of the award.
Pakistan government entities are not eligible to apply. For-profit entities are not eligible to be the prime recipient of an award under this NOFO. When sub-awarding or sub-contracting with other entities, the responsibilities of each entity must be clearly defined in the proposal.
The applicants must submit proof of their non-profit status with their proposal submission (e.g. proof of 501(c) (3) status, Pakistan NGO license). Applications that do not include proof of non-profit status will not be considered for an award. Individuals are not eligible for an award under this NOFO. U.S.-based or registered organizations should provide proof of registration to operate in Pakistan or have a documented agreement with a partner organization registered to operate in Pakistan.
Please ensure: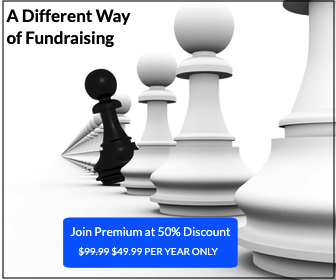 The application satisfies all requirements listed in this funding opportunity.
The proposal clearly addresses the goals and objectives of this funding opportunity.
All documents are in English.
All budgets are in U.S. dollars.
All pages are numbered.
All documents are formatted to 8 ½ x 11 paper.
All Microsoft Word documents are single-spaced, 12-point Times New Roman font, with a minimum of 1-inch margins.
All applicant authorized signatures are provided where indicated on the various, required forms.
For more information, visit https://www.grants.gov/web/grants/view-opportunity.html?oppId=325969