Deadline: 21 February 2017
The Singularity University (SU), delightfully partnering with XPRIZE, is currently hosting a flagship program, Global Solutions Program (GSP) and invites applicants for a 9-week immersive, residential experience at University campus at the NASA Ames Research Park in Mountain View, CA.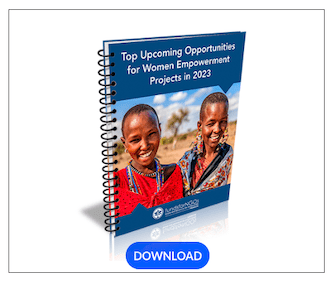 GSP finds the absolute best minds on the planet and empowers them to leverage exponential technology and entrepreneurial tools to develop moonshot innovations addressing humanity's grand challenges.
Specifically, GSP exists to foster the development of viable startups (for-profit or not-for-profit) that will positively impact the lives of a billion people in 10 years or less. GSP participants have a remarkable opportunity to learn about exponential technologies and their broader societal implications, experience personal transformation as global leaders, and build a strong community of lifelong peers committed to solving the world's biggest problems.
This year, the GSP will have an overarching theme around which we hope most participants will develop innovations. That theme is climate change.
Program Areas
The GSP is a highly dynamic and action-oriented experience that integrates learning, skill-building, and networking in the following core areas:
Exponential technologies:
Artificial intelligence and robotics, digital biology and medicine, digital fabrication and nanotechnology, and networks and computing systems
Global grand challenges (GGCs):
Energy, environment, food, water, disaster resilience, space, governance, security, learning, health, prosperity, and shelter
Innovation tools and methodologies:
Entrepreneurship; design thinking; data science; future forecasting; finance and economics; and policy, law, and ethics
Personal transformation:
Leadership, resilience, creativity, exponential thinking, and an abundance mindset
Eligibility Criteria
Eligible candidates include entrepreneurs, technologists, scientists, and other experts from all disciplines to apply to GSP.
GSP is open to people from all professional backgrounds, while the ideal candidate is the one who:
is an experienced entrepreneur with a proven track record;
has already turned over at least one successful company, and
is ready to do it again in the impact space
is an accomplished technologist, scientist, or change agent and are a recognized thought leader in your chosen field(s)
has a background in or a passion for addressing climate change, including a wide range of related fields such as water desalination, alternative food or energy sources, biodiversity, governance models, and more. (see above)
have an innovative solution to an urgent global challenge—ideally, but not limited to, climate change—that leverages exponential technologies and can positively impact a billion people within 10 years
is prepared to commit to launching a startup around your innovation and remaining attached to that venture, wherever the journey may lead post-GSP, based on your GSP team project
How to Apply
There are two ways to apply to the GSP. One can submit a direct application, or can enter a Global Impact Challenge (GIC).
Applications must be submitted online via given website.
For more information, please visit Global Solutions Program.