Deadline: 20 December 2019
Applications are now open for Innovate4Good Forum which is a multifaceted social entrepreneurship & business idea marketplace that accelerates innovation to address global pressing issues by connecting early-stage companies and startups with investors, corporations and mentors.
INNOVATE4GOOD Forum "I4G", a purposely driven initiative to be organised in Abu Dhabi from 30-31 March 2020. In collaboration with CATALYST, a Masdar-BP Initiative, I4G aims at solving current pressing challenges facing humanity through innovation, entrepreneurship and impact investing whilst help empowering youth and supporting communities to create a social positive impact.
2020 launch edition will focus on the Arab Region both in terms of young startups and their innovative solutions to solve some of the current challenges facing the region such as the below pillars 4 good:
Access to Education
Mental Health
Hunger, Poverty and Resource Scarcity (Food & Water Security, AgriTech/Agricultural & BioTech solutions, Access to Markets…)
Shelter & Disaster Recovery
Digital Inclusion (ensuring that all individuals and communities have access to and use of Information and Communication Technologies regardless of their gender, age, ability, social status or location such as senior citizens, women, people with low income and people of determination)
Note: Only 30 startups will be hosted after being selected by the I4G selection committee.
Why Attend ?
Level up your social enterprise
Invest for social impact
Join 500+ like-minded & like hearted people
Benefits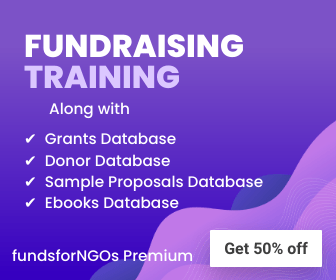 Offer for Shortlisted Start-ups

A monetary prize of AED 20k for the first winner and 10k for the runner-up
Free access to investors & pitch tank
Free mentorship
Flight ticket allowance up to AED 1,500
Hotel allowance up to AED 900 for 3 nights
Free stand/pod

Offer for all other Start-ups

Free access to investors & pitch tank
Free mentorship
Special hotel packages
AED 4,900 stand/pod fee
Eligibility Criteria
Start-up should be in the following stages: Early Seed Stage, Seed Stage, Early Stage
Start-ups to serve one or more of their pillars 4 good
Start-up needs to be registered
All start-ups are expected to upload a business plan
Since the first edition of I4G serves the MENA region, at least 1 team member of start-ups need to be from the region (Arab National)
Open to all entrepreneurs below 35 years of age
Open to Academia
For more information, visit https://www.i4good.com/