Deadline: 4 March 2020
Applications are now open for the Social Innovation Tournament established by the EIB Institute is the flagship initiative of the Social Programme.
The Tournament seeks to promote the generation of innovative ideas and identify/reward opportunities promising substantial societal benefits or demonstrating best practices with tangible, scalable outcomes.
The Social Innovation Tournament recognises and supports the best European social entrepreneurs. It promotes innovative ideas and rewards initiatives that contribute to creating social, ethical or environmental impact. Typically, it covers projects in the areas of education, healthcare, the environment, circular economy, inclusion, job creation, ageing and many more.
This year's Social Innovation Tournament will take place on 8 October, in Lisbon, Portugal.
The tournament runs in two rounds. A selection committee, comprised mainly of EIB Group experts in innovation, the environment, and other relevant disciplines, selects 15 finalists. The finalists participate in a tailor-made training programme (Mentoring Bootcamp, e-training on pitching, one-to-one coaching sessions) to provide them with the necessary guidance to finalise their proposals and prepare them for the final event where all the finalists have to present and defend their project to a jury of social innovation specialists.
Prize Information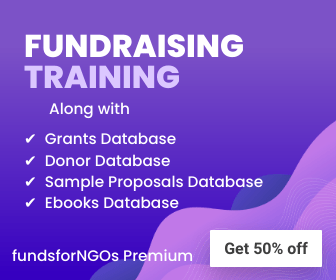 All projects will compete for two prizes in a General Category, and projects falling within the Special Category (in 2020, projects focusing on environment with a special emphasis on biodiversity and ecosystem conservation) will also compete for two prizes in the Special Category. Winning projects in both categories will be awarded a 1st and 2nd prize of EUR 50 000 and EUR 20 000 respectively.
The winner of the 1st prize in the General Category will also receive an EY mentoring voucher (half-day business-plan fine-tuning offered by EY Transaction Advisory Services in Belgium).
No winner may get more than one prize. Winning projects cannot be re-submitted to compete in subsequent editions of the tournament.
Mentoring vouchers. Two project teams (up to two persons per project) will be selected to attend INSEAD's Social Entrepreneurship Programme in Fontainebleau, France.
Benefits
Finalists from all SIT editions become members of the SIT Alumni Network. As members, they may benefit from numerous training opportunities such as (i) the Scaling Executive Programme, a full-time executive training course focused on scaling, pitching and engagement with investors, (ii) SITolarships, an innovation grants programme, and (iii) conferences around Europe and network with investors, venture philanthropists and foundations who can help their project to scale. Furthermore, to explore synergies and complementarities with the growing community of social entrepreneurs supported by the Institute through the SIT, the Institute is supporting the first social incubator in the North of Portugal.
Eligibility Criteria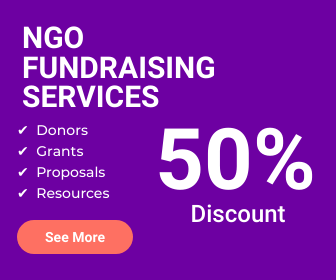 The Tournament is open to individuals or teams from (or residing in) the European Union Member States, enlargement countries, and EFTA countries.
The project proposal has to be implemented in at least one or more such countries as mentioned above.
The EIB Institute Tournament responds to the considerable need for greater emphasis on Social Innovation and aims to attract interest from both not-for-profit and for-profit organisations, mainly from young entrepreneurs and social enterprises, corporate responsibility departments of private-sector companies of any size, NGOs and government or local government entities and university communities. Entries from student teams are also welcome.
Submissions can be at different stages of the project cycle. Proposals can be innovative ideas which could be implemented within a reasonable time frame and have substantial benefits for society, or already implemented innovative solutions with tangible outcomes in terms of societal impact which could serve as best practices and replicable models. All submissions must commit to use potential awards for the purpose of their proposal.
How to Apply
Only proposals submitted in English or French will be accepted; proposals submitted in other languages will not be considered. Annexes, websites, additional materials, etc., also have to be in English or French. Presentations at the Final Event will be in English.
Proposals are to be submitted using the application form available on the given website.
After receiving the application, a confirmation email will be sent within 3 working days.
The 7 minutes interview will be cancelled if the application package is incomplete or if it doesn't comply with all the eligibility criteria.
If the application is not complete, the applicant will be asked to resubmit the full package and to reschedule the 7-minute interview.
If all the documents are not submitted by the deadline, the application will not be considered.
The contact person should be in the 7-minute video interview, attend the mentoring bootcamp and pitch at the final event. A second project member can participate in the video interview, at the mentoring bootcamp, and at the final event.
For more information, visit https://institute.eib.org/whatwedo/social-2-2/social-innovation-tournament-2/