Deadline: 15 June 2018
The Secretary's Office of Global Women's Issues (S/GWI) has announced "Supporting Her Empowerment – Girls' Resilience, Enterprise, and Technology (SHE's GREAT) Initiative"  to advance U.S. national security and prosperity by promoting young women and girls' (ages 0-24) opportunities and leadership.
The aim of this initiative is to ensure that young women and girls are economically and socially empowered, free from violence and discrimination, and have access to skills training, information and technology thereby promoting global development, security, and prosperity.
Programs funded will seek to decrease young women's and girls' vulnerability to gender-based violence and other risks, including harmful cultural practices such as female genital mutilation/cutting (FGM/C) and early and forced marriage (EFM) and to provide them with the tools to fully participate in their societies, claim their rights, create innovative solutions to the challenges around them, and make informed decisions about their lives.
Funding Information
Award Ceiling: $2,000,000
Eligibility Criteria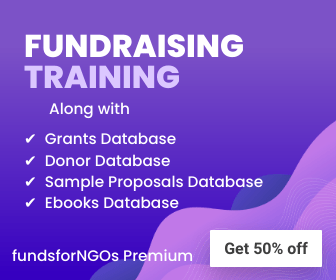 Eligibility for this NOFO is limited to:
Educational and research institutions;
U.S. not-for-profit/non-governmental organizations (NGOs) subject to section 501 (c) (3) of the U.S. tax code
Foreign not-for-profits/NGOs/social enterprises.
S/GWI is committed to an anti-discrimination policy in all of its projects and activities, and welcomes applications irrespective of an applicant's race, ethnicity, color, creed, national origin, gender, sexual orientation, gender identity, disability, or other status.
S/GWI encourages applications that include work with the most at risk and vulnerable communities, including women, youth, persons with disabilities, members of ethnic or religious minority groups, and LGBTI persons.
Only organizations with an active DUNS number, CAGE/NCAGE code, SAM.gov individual user account, and grants.gov account will be able to submit proposals for this competition.
Additionally, applicants must demonstrate capacity for expanding work to other regions as determined by S/GWI.
This solicitation seeks to fund an initial pilot phase for projects in the following region(s) and countries, with other regions and countries to follow in future phases, depending on availability of funding.
Submissions should consider the following:

Sub-Saharan Africa:

Proposals may present a range of solution models (see Section A) that would be implemented in at least two countries and/or a specific sub-region in Sub-Saharan Africa with high rates of early and forced marriage (EFM), female genital mutilation/cutting (FGM/C), or other harmful traditional practices affecting girls.
Solution models must also take into account gaps in preventing and responding to gender-based violence and barriers to economic empowerment pre- and post-conflict. In addition, while addressing girls' agency, models must leverage existing youth movements and networks, including those focused on building young leaders, and supporting girls' successful entrepreneurship and economic empowerment.

Asia Region:

Proposals must present a concept for hosting two regional girls' STEAM camps, one to be held in a country in South and Central Asia region, and another in a country in East Asia and the Pacific region.
Each camp must include girls from various countries in that region. Solution models for the STEAM Camps must be tailored to the specific challenges faced by and opportunities available to girls in each region and present targeted modules addressing gender-based violence, with a specific focus on harmful traditional practices. Girls from marginalized communities should be targeted and included and the camps tailored to their capacity.
Efforts should incorporate and leverage momentum and outcomes from the Global Economic Summit (GES) theme "Women First, Prosperity for All" which reinforced the important role and contributions of women as innovators and business leaders, especially in key growth sectors.
The STEAM camp should engage participants in STEAM through hands-on activities, group projects which apply STEAM skills, and build ongoing connectivity to mentors and role models in STEAM, including through partnerships with industry.
Applicants must also present activities to sustain programming once the girls return to their home countries and communities, and include follow-on activities that include peer-to-peer learning, creating a system for continued networking, and leveraging a multi-day global symposium that would connect the girls from these two STEAM camps with girl alumnae from Department and broader U.S. government programming on STEAM and girls' empowerment.

Providing cost sharing, matching, or cost participation is not an eligibility requirement for this NOFO.
However, the possibility of matching funds by other donors or partners is encouraged, though not weighed as a factor. Please outline in the budget and proposal, how the additional funds, if committed, could be used to further the program objectives.
Any applicant listed on the Excluded Parties List System in the System for Award Management (SAM) is not eligible to apply for an assistance award in accordance with the OMB guidelines.
How to Apply
Applicants can apply via given website.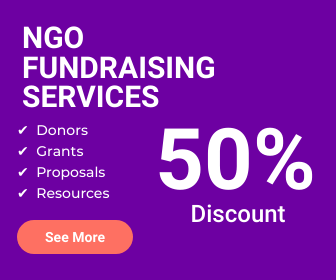 For further information, please visit grants.gov.