Deadline: 29 July 2022
The Women's Fund Asia (WFA) is now accepting applications for the 2022-23 Strengthening Feminist Movements (SFM) Grant Programme to support women, girls, trans, and intersex rights activists, groups, and networks, working at the local, subnational, and national levels.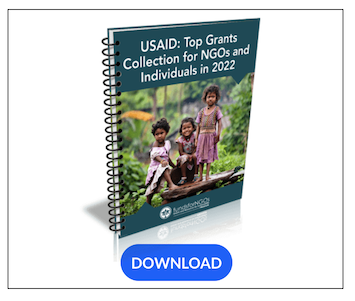 Thematic Portfolios
The grantmaking prioritises five thematic portfolios:
Strengthening Feminist Voices: The Strengthening Feminist Voices (SFV) thematic is a flexible funding opportunity aimed at supporting and strengthening grassroots feminist leadership and movements. The thematic has been framed based on WFA's research Rights, Shares and Claims, which highlights the critical issue of dwindling resources for women's rights mobilising and grassroots feminist interventions in South Asia. This thematic embodies WFA's political mandate of putting resources in the hands of frontline defenders to strategically strengthen and sustain themselves and their organisations. The three main focus areas of this thematic are:

Seeding, sustaining and/or strengthening organisations by filling critical gaps in institutional/core funding
Strengthening organisational capacity, leadership, and governance processes
Supporting the development of new and innovative strategies, tools and areas of work

Movement and Labour: This thematic, previously called Right to Safe and Secure Mobility, was initiated in 2010, with a focus on challenging the traditional rescue-rehabilitation-repatriation model of the anti-trafficking discourse, through rights-based interventions that amplify the voices and decisions of women, girls, trans, and intersex people. Our partners have also consistently challenged the conflation of trafficking and sex work. WFA recognises sex work as work, and trafficking as a violation of broader rights to mobility, and safe movement, and labour rights violations faced by migrant people, regardless of the state of their documentation.
Autonomy, Decisions and Sexual Rights: WFA has supported various groups that have worked on the sexual rights of disabled women and girls, LBT rights, rights of Dalit women, migrant women and people living with HIV; and on issues of sexuality, gender discrimination, reproductive rights, early and forced marriages.
Access to Justice: WFA's Access to Justice thematic was conceptualised following the infamous Delhi Bus Rape case of 2012; an incident which aroused collective anger and calls for justice for all women, across the region. Decades of activism, research and lived experiences highlighted the severe challenges faced by women survivors of violence in accessing justice mechanisms at all levels, especially in the primary courts.
Environmental Justice: For WFA, environmental justice means ensuring women, girls, trans and intersex people's:

Rights to access and enjoy natural resources are protected;
Their voices and experiences are centred at every decision making level – from decisions and policies at the local level to national level, as well as in larger international discourses on climate change and sustainable development; and
Their leadership is recognised in the design, development, and implementation of relevant laws and policies.
Funding Information
Organisations, groups or networks applying for this grant must fulfil the following criteria with respect to annual budget:
To apply for a one-year grant: Maximum annual budget of USD 50,000.
To apply for a two-year grant: Minimum annual budget of USD 20,000 and maximum annual budget of USD 75,000 (only applicants who have received at least two WFA grants from 2010 onwards and who can receive foreign funding as grants or donations).
Eligibility Criteria
Please apply for this grantmaking programme only if you pass the following eligibility criteria for individual applicants:

Must be 18 years of age or older.
Must identify as a woman, girl, trans, or intersex person.
Must be a national of and must be based in one of these 17 countries: Bangladesh, Bhutan, Cambodia, India, Indonesia, Lao PDR, Malaysia, Maldives, Mongolia, Myanmar, Nepal, Pakistan, the Philippines, Sri Lanka, Thailand, Timor-Leste, and Vietnam.
Must work on women, girls, trans, and intersex human rights issues with direct links to women's, trans, intersex, and other rights-based movements sub-nationally or nationally.
Civil servants, and/or those affiliated with and holding office in political parties, are not eligible to apply for this call.

Organisations, groups, and networks can apply for either an institutional and/or programmatic grant:

Institutional: This includes institutional and administrative costs including salaries, rent, audit, and other operational costs. Institutional grants can also be used to fill funding gaps of ongoing/new programmes and collaborations, as per the need of the groups.
Programmatic: This includes support for specific programmes/projects (including research), whether ongoing or new initiatives.
For more information, visit https://www.womensfundasia.org/index.php?r=whatWeDo/strengtheningSouthAsianFeministMovements