Deadline: 31-Jan-23
Applications are now open for Trinity Leadership Fellows Program to deepen the faith-inspired and values-driven mindsets and skills needed to effectively lead organizations and serve communities in contemporary society, while also building lifelong supporting peer and mentoring relationships.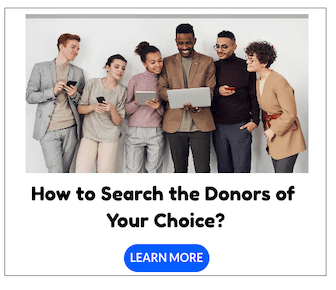 This non-residential, fully funded program will prepare professional and community leaders who are people of faith, as well as ordained leaders across faith traditions with the mindsets and practical skills they need to energize and empower their congregations and communities in ways that heal divides and disrupt injustice, as compelled by the Spirit and the Gospel. The experience will offer fellows an opportunity to learn from leading scholars from Harvard, experts in the field, and mentors interconnected through their faith and Trinity's core values. Fellows will build life-changing relationships with like-minded peers who share the passion for faith-driven leadership that produces positive change in our world.
Core courses
Faithful Leadership: Understanding Yourself as a Leader – A practical and deeply reflective class to maximize your potential as a leader and get the most out of this program.
Adaptive Leadership and Systems Thinking –Learn the core theories of Adaptive Leadership contextualized for faith leaders in the modern world.
Social Entrepreneurship – A course that examines the practice of identifying, starting, and growing mission-driven ventures that serve the common good and the flourishing of all people.
Conflict Transformation – A course focused on leading through multi-party disputes and post-conflict reconciliation as faith leaders.
Understanding your Community & Organizing for Mission – Learn the core principles and strategies for organizing from faith-inspired organizers who have brought about significant change in their communities.
Change Management – Learn to faithfully lead through cultural, social, and institutional change.
Church and Non-Profit Administration – A course focused on the essential principles of managing organizations.
Phases
The program consists of a learning phase and an implementation phase.
September 2023: During this initial weeklong in-person gathering at Trinity Church Wall Street in New York City, fellows will meet their mentors and instructors.  This convening will include a workshop on discerning your leadership path in terms of your faith and values. This discernment will shape the rest of the curriculum for fellows. The week will also include a course on community organizing.
September 2023–August 2024: Fellows will engage in live online learning sessions with leading scholars and experts on core competencies for effective leadership. These include courses on adaptive leadership, conflict transformation, change management, church and non-profit management, and social entrepreneurship, all taught from a faith perspective and informed by individual fellows' discernment exercises and formation goals.
September 2024: Fellows will reconvene for a weeklong gathering to meet the next cohort of fellows and present implementation projects.
September 2024–August 2025: Fellows will implement their programs with the assistance of their peers and mentors, meeting with their cohort for continuous support.
September 2025: Induction of the cohort into the Trinity Society of Fellows.
Eligibility Criteria
Applicants must be at least 18 years of age; there is no age limit to be a fellow. Please note that this program is intended for emerging leaders and aims to serve those with up to 15 years of professional experience.
The program is open to citizens and residents in any country. Successful applicants must be able to secure a travel visa to the United States for the residential weeks in New York City. TLF cannot sponsor fellows for educational or employment visas.
For more information, visit Trinity Church Wall Street.