Deadline: 29 July 2016
The U.S. Consulate General, Public Affairs Section in Hyderabad is soliciting proposals from legally recognize non-profit, non-governmental organizations in India and United States for a program entitled "TechCamp for Civil Society Organizations and Youth Leaders- Hyderabad 2016" with an aim to bring together youth leaders, civil society activists, religious leaders and journalists in order to increase their organizational capacities and develop tech solutions for countering violent extremism and online radicalization.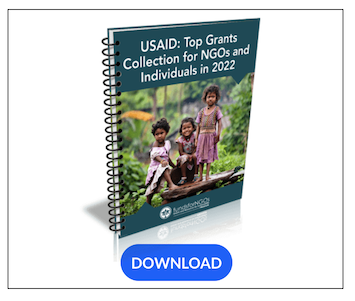 The TechCamp will occur in Hyderabad in November, 2016, and will consist of a two-day program with an estimated 60 participants drawn from a number of regional countries including India, Maldives, Sri Lanka, Pakistan, Bangladesh, Malaysia, Indonesia, Singapore and the Philippines.
Objectives
Provide digital literacy to youth and civil society organizations, faith leaders, media and law enforcement agencies and equip them with tools to counter digital and online radicalization and recruitment of youth;
Improve digital literacy and communications capacity, and strengthen their abilities to defend civil society interests; and
Build networks between like-minded individuals and organizations across several countries in South and South East Asia.
Funding Information
The grants for this call for proposals must fall between $85,000.00 to $100,000.00.
Grant projects generally should be completed in one year or less.
Responsibilities
In coordination with PAS Hyderabad, the grantee will organize and manage all logistics, which includes:

securing and booking an appropriate venue;
ensuring adequate WiFi connectivity and other equipment requirements at the venue;
arranging all travel for participants and trainers – both local and international;
arranging lodging and transportation for all participants and trainers;
providing guidance to all participants and trainers on any documents and visa requirements necessary to facilitate their travel to the TechCamp location;
securing interpretation services and volunteers as needed.

The grantee will also provide support onsite during the two-day event.
The grantee will collaborate with and provide input to PAS Hyderabad in selecting local and international participants, with PAS Hyderabad approving the final selection of the participants.
The grantee will be responsible for managing the small grants competition as a follow-on activity for a period of 3-5 months after the conclusion of the TechCamp.
Eligibility Criteria
Eligibility is open to all non-profit, non-governmental organizations.
Individuals are not eligible for an award.
Organizations may sub-contract with other entities, but only one, non-profit, non-governmental entity can be the prime recipient of the award. When sub-contracting with other entities, the responsibilities of each entity must be clearly defined in the proposal.
Applicants must acquire all required registrations and rights in the United States and India.
How to Apply
Interested applicants must submit their applications electronically via given website.
Eligible Country: India and United States
For more information, please visit grants.gov.