Deadline: 15 July 2016
The European Youth Award, a pan-European competition is inviting young people, social entrepreneurs and start-ups to produce digital projects with impact on society.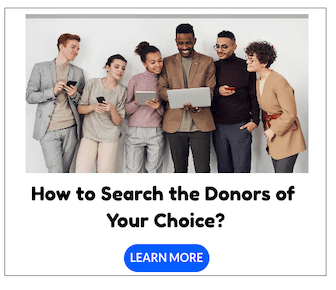 The winning teams will receive an invitation to the EYA Festival (Winners Event) to pitch their projects in Graz, Austria, in November 2016.
Contest Categories
Healthy Life
Smart Learning
Connecting Cultures
Go Green
Active Citizenship
Money Matters
Open Innovation
Benefits
Applicants can:
Present their innovative project in front of an expert and high-level audience
Receive two profound project checks and further developement suggestions by international and local students
Learn from outstanding speakers, experienced entrepreneurs and opinion-leaders
Exchange and discuss their ideas and visions with young engaged people from all over Europe
Get honored and applauded on an international stage
Eligibility Criteria
The project, product or application entering the contest must be mainly initiated and executed by young people under the age of 33 (born on or after January 1, 1983) from one of the member states of the Council of Europe, Belarus or Kosovo.
Registrants to the contest must hold intellectual property rights to the work submitted and be legal originator of the creative project, product or application. They also must have the rights to use the music, sound or audio components used in their project.
With the registration, contest participants accept the rules of the EYA contest as stated in this document. Any and all legal recourse to rules, actions and conditions of the EYA are entirely excluded.
How to Apply
Applicants must apply online via given website.
Eligible countries:
Albania, Andorra, Armenia, Austria, Azerbaijan, Belgium, Bosnia and Herzegovina, Bulgaria, Croatia, Cyprus, Czech Republic, Denmark, Estonia, Finland, France, Georgia, Germany, Greece, Hungary, Iceland, Ireland, Italy, Latvia, Liechtenstein, Lithuania, Luxembourg, Malta, Republic of Moldova, Monaco, Montenegro, Netherlands, Norway, Poland, Portugal, Romania, Russian Federation, San Marino, Serbia, Slovak Republic, Slovenia, Spain, Sweden, Switzerland, The former Yugoslav Republic of Macedonia, Turkey, Ukraine, United Kingdom and Belarus, Kosovo.
Note: For the Special Category 2016 (migration, integration, inclusion, and refugee movement) also entries from people living in one of the following states are accepted: Algeria, Egypt, Israel, Lebanon, Libya, Morocco, Palestine, Syrian Arab Republic and Tunisia.
For more information, please visit European Youth Award.