Deadline: Ongoing
Applications are now open for the 4th edition of Quest, InVivo's Open Innovation Program to accelerate the technological and ecological transitions in AgFood to overcome climate change challenges while feeding the world!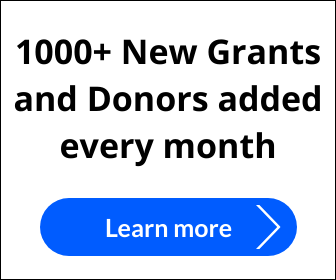 This 4th edition of InVivo Quest will be to leverage innovations to answer to climate change challenges. To fight these new challenges, the right combination of digital technologies, biotechnologies and innovations in bioeconomy will be necessary. For instance, Precision
Agriculture
in its more efficient use of resources, Urban Farming in its potential to grow food closer to the final consumer helping to tackle food waste, Biocontrol and Biostimulants to reduce the use of chemical inputs, the creation of a market for carbon sequestration or agricultural by-products represent wonderful opportunities to limit climate change effects.
Some examples of technology focuses (not limited to):
AgTech
FoodTech
RetailTech
Bioeconomy
Eligibility Criteria
This Competition is open solely to:

Private business entities, regardless of their business area, which are considered as start-ups

Eligible start-ups are defined as innovative companies which already have a commercialized product or service
Start-ups may be required, to the Promoter's sole discretion, to provide proof of (i) company registration by submitting a registration certificate issued within the last three (3) months, or ongoing company registration, or any trade registry and proof ensuring the registration of the entity in the relevant country, and (ii) a valid professional insurance policy.
All the documents that may confirm the Entrant's eligibility will be required prior to awarding any prizes (e.g. identity document, registration certificate etc.).

Companies incorporated in the relevant Regional Competition area. Companies may only participate in the Regional Competition of their headquarters.

This Competition is not open to:

Self-employed, free-lancers, teaching entities (universities, etc), liberal professions ,
Employees and representatives of the Promoter and its partner NOVADOXE.

Only one entry per Entrant and per topic will be accepted.
This Competition is void in countries where it is prohibited or restricted by law.
How do i take part?
Methodology: Once submitted, your candidacy will be evaluated by the pre-selection jury. If selected for the final selection of your region, will receive an invitation to meet them for a selection day. During this day, you will meet InVivo's internal experts as well as partners of the Quest ecosystem divided in three different jury boards: technical, business and financial that you will meet for 20 minutes each. If unfortunately, you are not selected to take part of the final, they will detail you the reasons of this answer.
Evaluation: The jury will evaluate each application on the basis of the following criteria:

Impact: Scale of environmental and social impacts of the solution
Technique: Innovation & Differentiation
Business: Business Model & Market Validation / Development / Management & Team
Finance: Fundraising & Equity capital
For more information, visit https://www.invivoquesteurotour2020-2021.com/